July 31st, 2012
[**UPDATE: Official AIIMS Bhubaneswar web page is now at http://aiimsbhubaneswar.org/ and a new one will come up at http://aiimsbhubaneswar.edu.in. **]
We have collected some information on AIIMS Bhubaneswar below. Hope it is useful to the 2012-13 batch of selected students and faculty. Latest information is at this facebook album.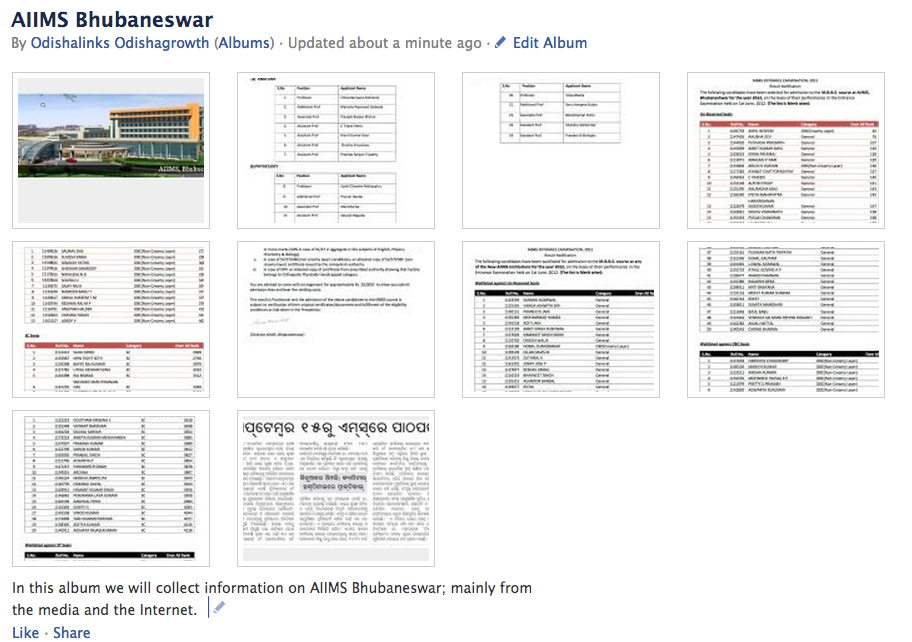 Prof. A.K. Mahapatra (Currently Professor & Head of the Dept. Of Neurosurgery at the
Neurosciences Centre, AIIMS, NEW DELHI-11029) has been selected as the founding director of AIIMS Bhubaneswar. He is waiting for his release from AIIMS New Delhi to formally take on his new position. His contact details are mentioned in his CV.
[Update on 16th August 2012: From today's news it seems Prof. Mahapatra has formally taken charge of the Director's position and has taken some immediate actions.]
Earlier news on AIIMS Bhubaneswar are categorized here or here. A few years back we compiled some information on Odisha and Bhubaneswar which may come in handy.
If anyone has any related questions please put a comment and we will try to answer. But first, please explore the above mentioned links. One may also explore the links in the right hand side of this page and the facebook page https://www.facebook.com/odishagrowth.
Entry Filed under: AIIMS, Bhubaneswar,AIIMS, Bhubaneswar,PMSSY, AIIMS