The following is extracted from the Odisha JEE 2011 brochure. Thanks to a post in rourkelacity.com for the pointer.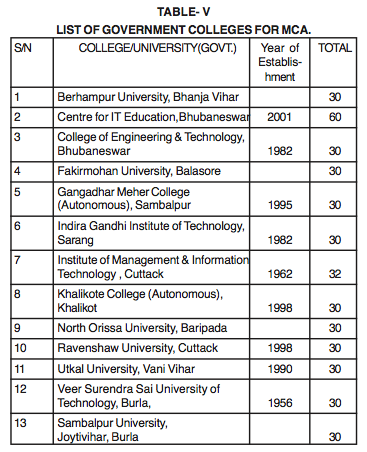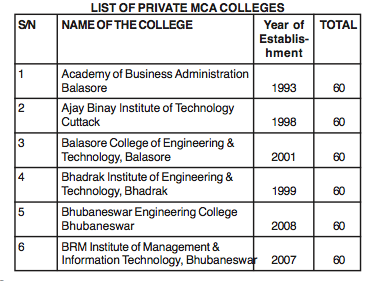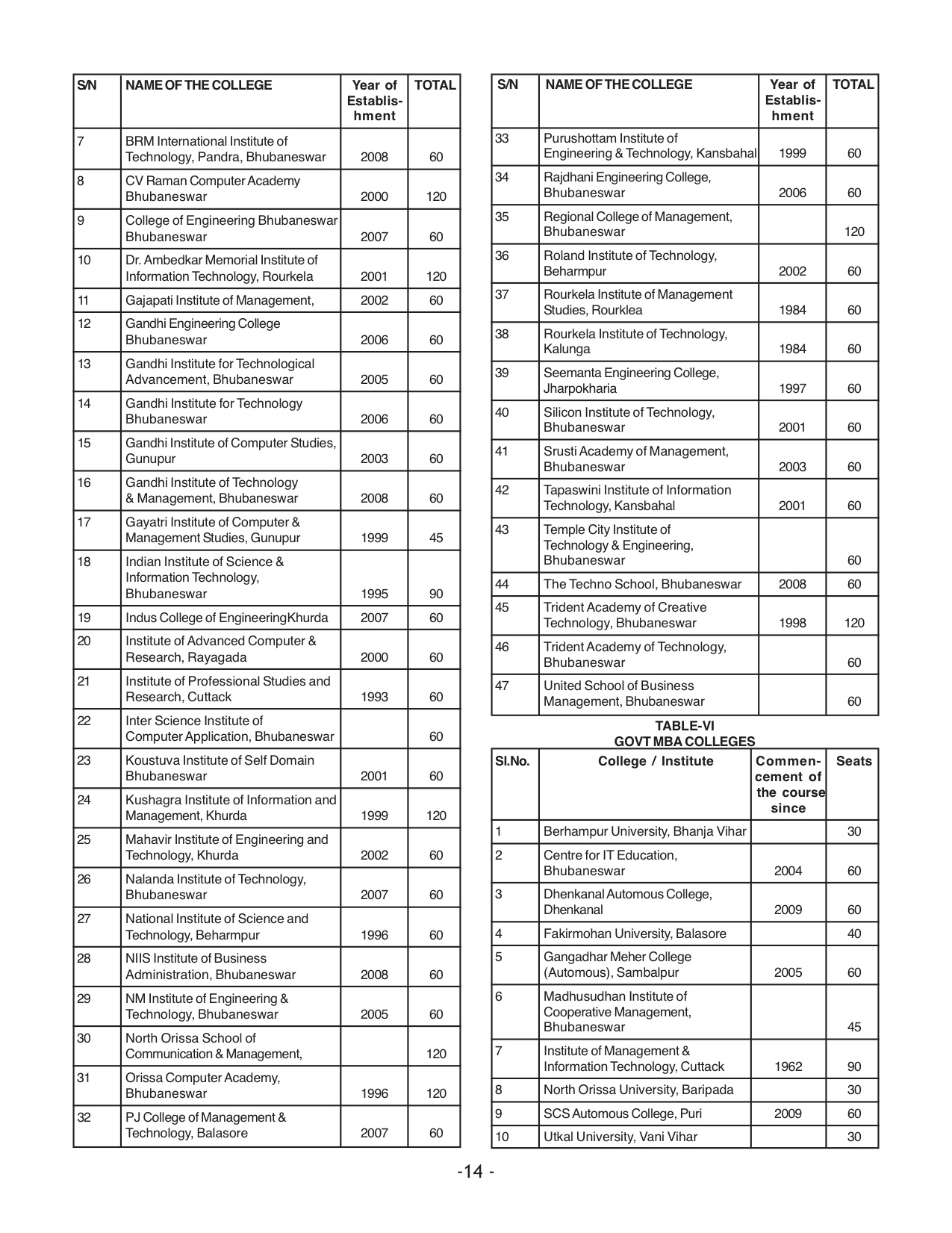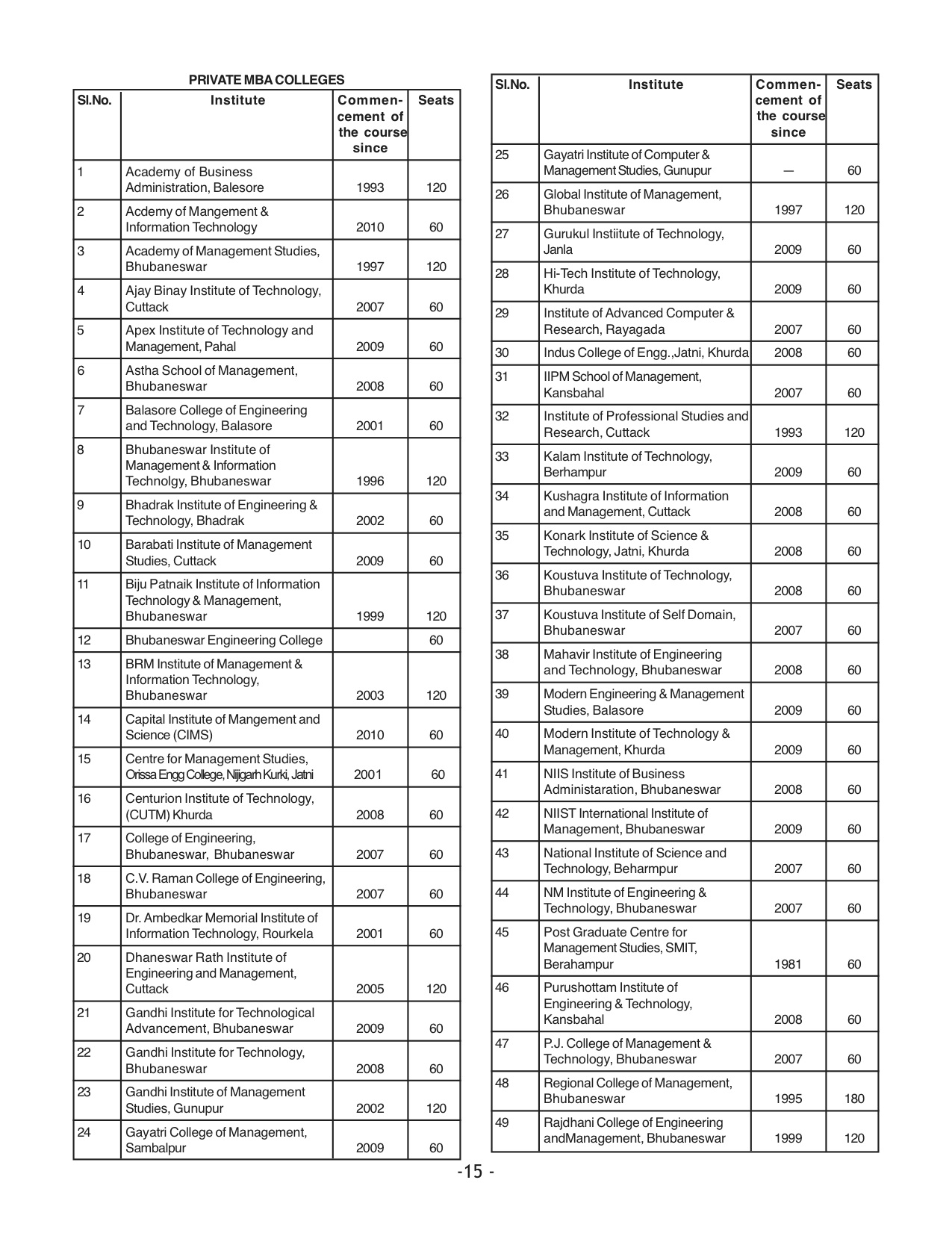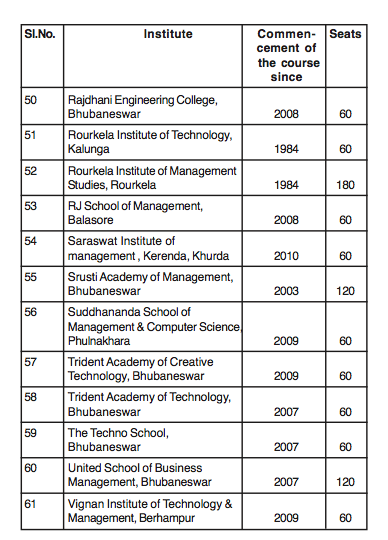 Note that one can study PG Diploma in Business Management and similar subjects (such as Rural Management) in several other institutions. Those are not listed above. Some of these institutions are: XIM Bhubaneswar, IMI Bhubaneswar, HDF Business School Bhubaneswar, IITTM Bhubaneswar, etc.
One can also pursue B.Sc (Hons) in Computer Science and M.Sc Computer Science in several institutions. SUIIT (Sambalpur University Institute of Information Technology) also offers courses in IT that are not listed above.
May 9th, 2011