Update: IIT Study Circle in partnership with Vidya Mandir has just advertised that it will offer a 2 year class room course in Bhubaneswar.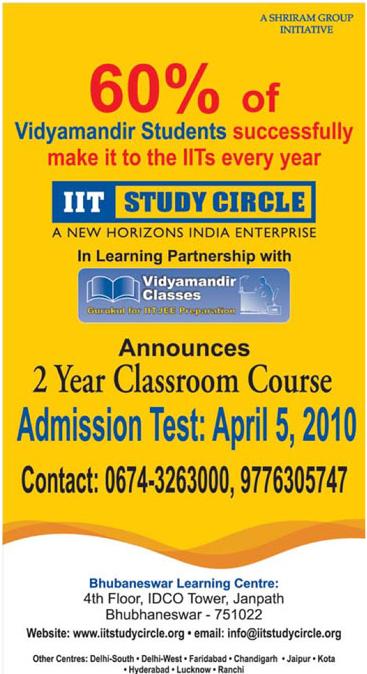 ---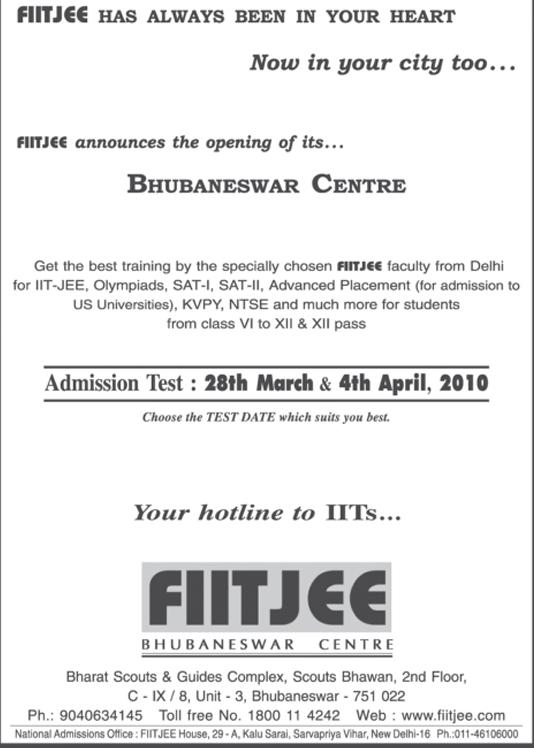 Fiitjee is among the top, if not the top, coaching center in terms of its student success in the IIT JEE. In the 2009 IIT JEE it had 35 in the top 100 ranks, 2307 in the main merit list and 5876 in the extended merit list. The next best was Bansal classes which had 22 in the top 100 ranks and 2175 total selections. At present Bansal is only in Rajasthan (Kota, Jaipur and Ajmer). Some of the other national coaching classes with presence in Bhubaneswar are Careerpoint and Narayana. We wrote about the coaching situation in Bhubaneswar in 2007 here. See also here. With FIITJEE and others coming to Bhubaneswar things have changed since then. Read on!
Another top coaching center, Resonance, is also starting a study center in Bhubaneswar. Its performance in IIT JEE is here.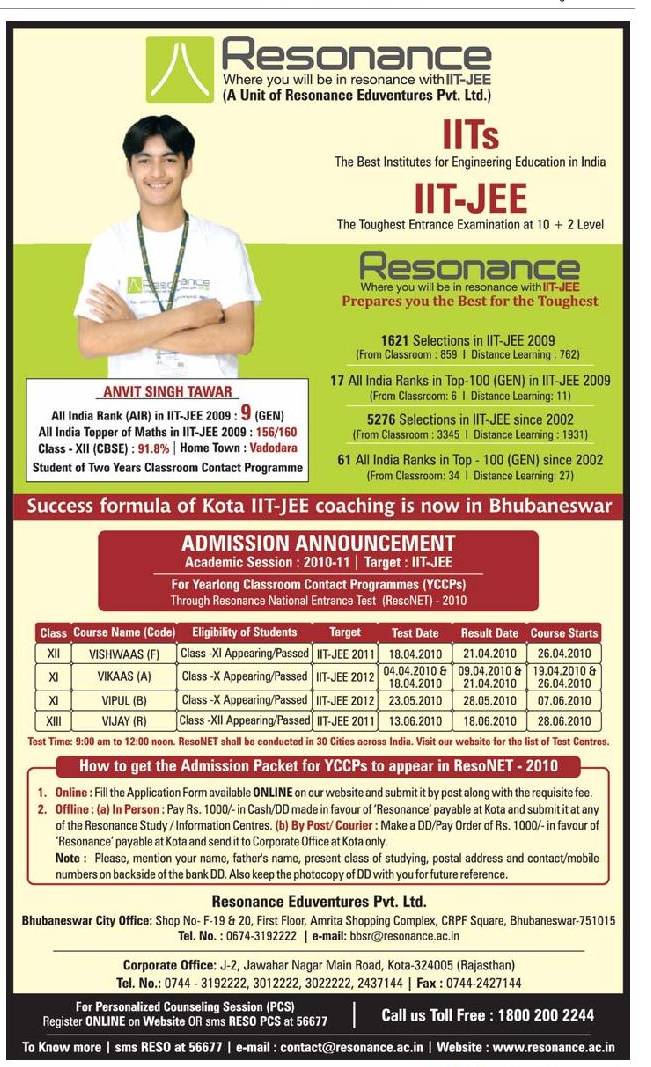 Another top coaching center, Vidyamandir, now has a classroom course center in Bhubaneswar in partnership with IIT study circle; also some city schools such as Sai International School have teamed up with IIT Study circle which "would offer coaching to the IIT-JEE aspirants in the state in association with Vidyamandir Classes, its learning partner and 100 Percentile, its technology partner." The quoted part is from a Business Standard report.
Careerpoint now has operations in both Bhubaneswar and Cuttack.
5 comments March 22nd, 2010