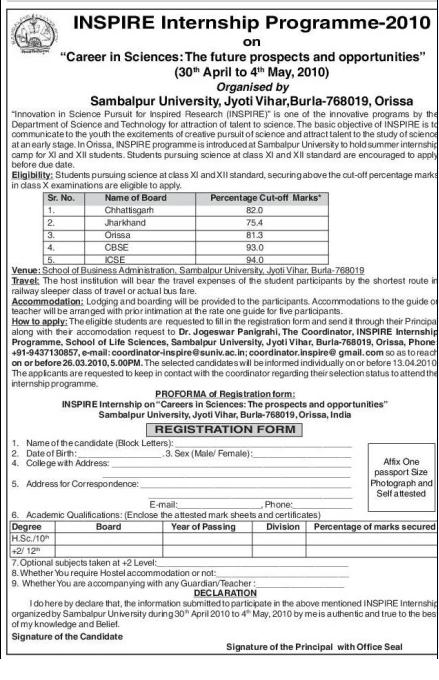 Kudos to the people at Sambalpur University (The VC and the others) for organizing this program. After this they should pursue the establishment of a UM-DAE CBS (Center for Excellence in Basic Sciences) type of institute associated with Sambalpur University. The current VC has the vision and ability to make it happen. Note that the VC has initiated and obtained approval and promise for funding for a IIIT type of institute at Sambalpur University and he is also pursuing a sports institute at Sambalpur University. Having these institutes will pave the way for Sambalpur University to become an elite university in the country. In this regard, there is a recent proposal to create an IVY-league type of elite league of central universities in India. Following is an excerpt from a report in Times of India on that.
An Ivy League similar to the ones in countries like US and Germany comprising topmost universities of the country will be formed within two years, announced Kapil Sibal, Union human resource development minister here on Saturday.

… Addressing the media after the VCs' meet, Sibal said the universities in the Ivy League will be given complete autonomy without any government control in developing the staff, faculty, students and research and development.

… Sibal said that central universities will be allowed to decide on their faculty and staff strength from the coming academic year. "Based on their budgetary allocations, the universities will be allowed to decide the number of faculty positions they need," he said.

He also said that credit transfer system will be in place from the coming academic year so that the students from one university will be allowed to attend the courses of other universities.
1 comment March 14th, 2010