Below is a collage of the logos of national level institutes and universities of Odisha. (IIIT is trying to get there.) Note that except NIT Rourkela, which started as an REC in 1961 and became NIT in 2002, the rest have been established in the last 5 years:
IIIT and NISER in 2007,
IIT in 2008, NLUO in 2008-9,
CUO Koraput in 2009, and
AIIMS in 2012.
See http://www.orissalinks.com/archives/6243 for a timeline of the establishment of various higher educational institutions of Odisha.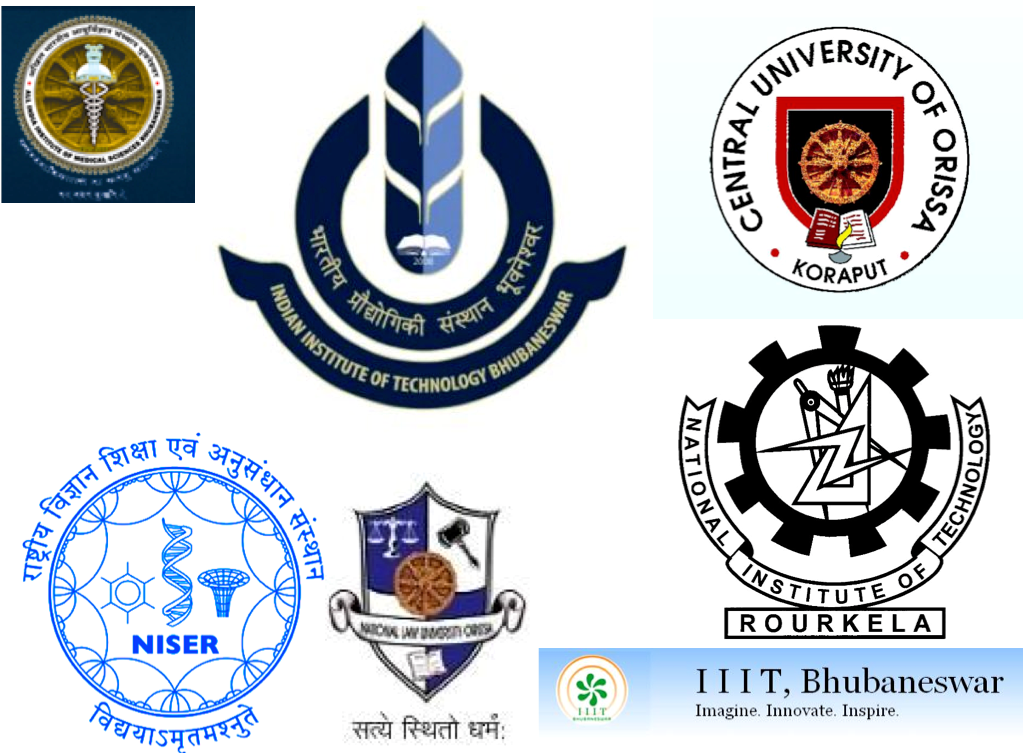 See our collection of logos of Odisha higher education institutions and universities in facebook at here and here.
3 comments September 2nd, 2012