The following is extracted from the Odisha JEE 2011 brochure. Thanks to a post in rourkelacity.com for the pointer.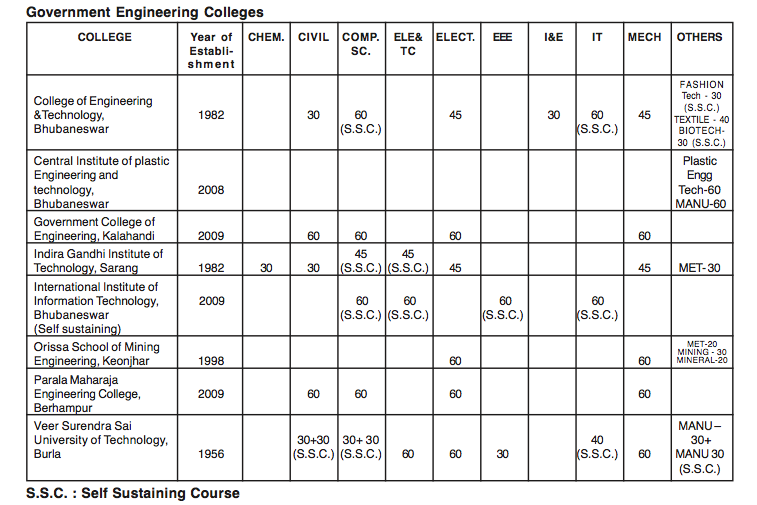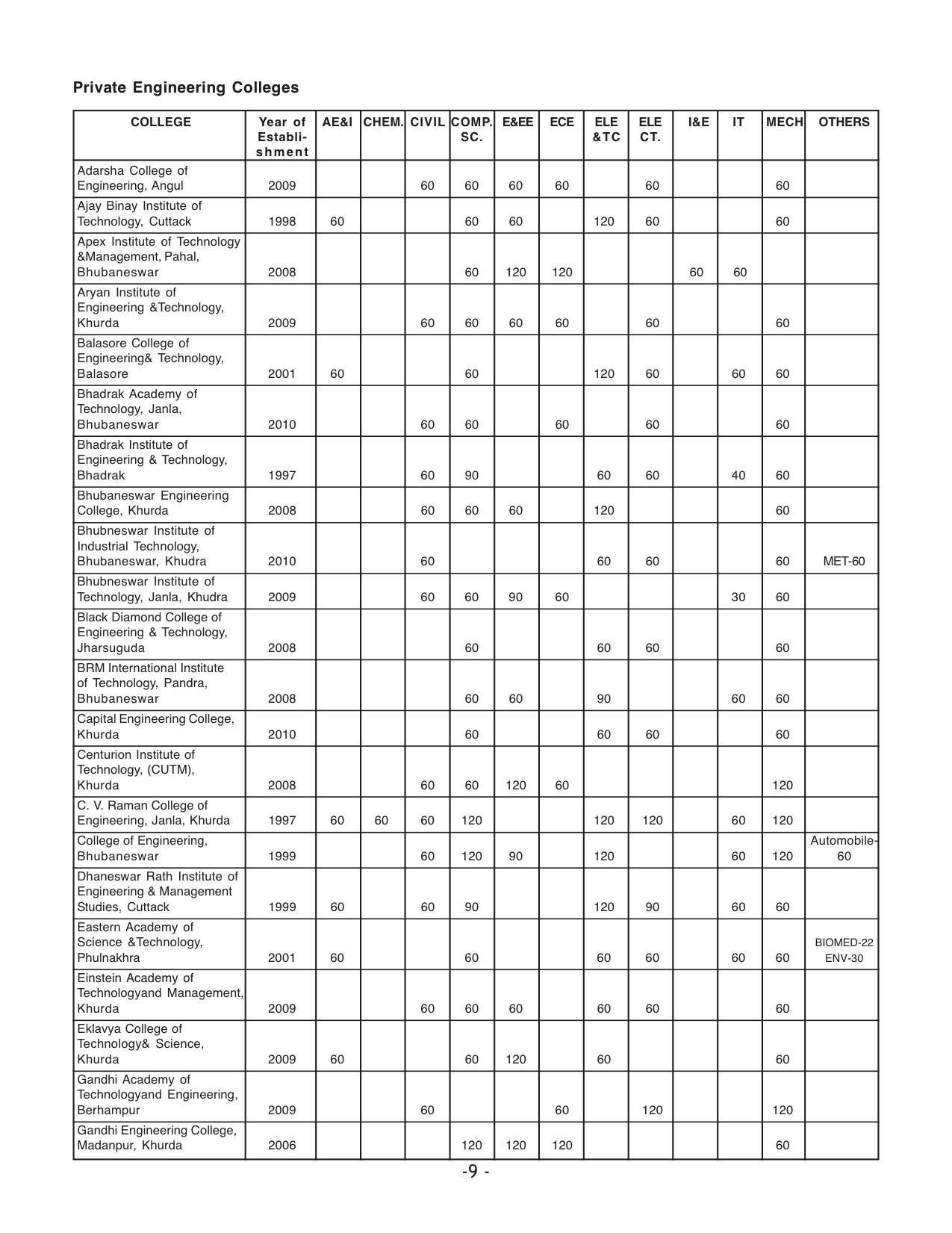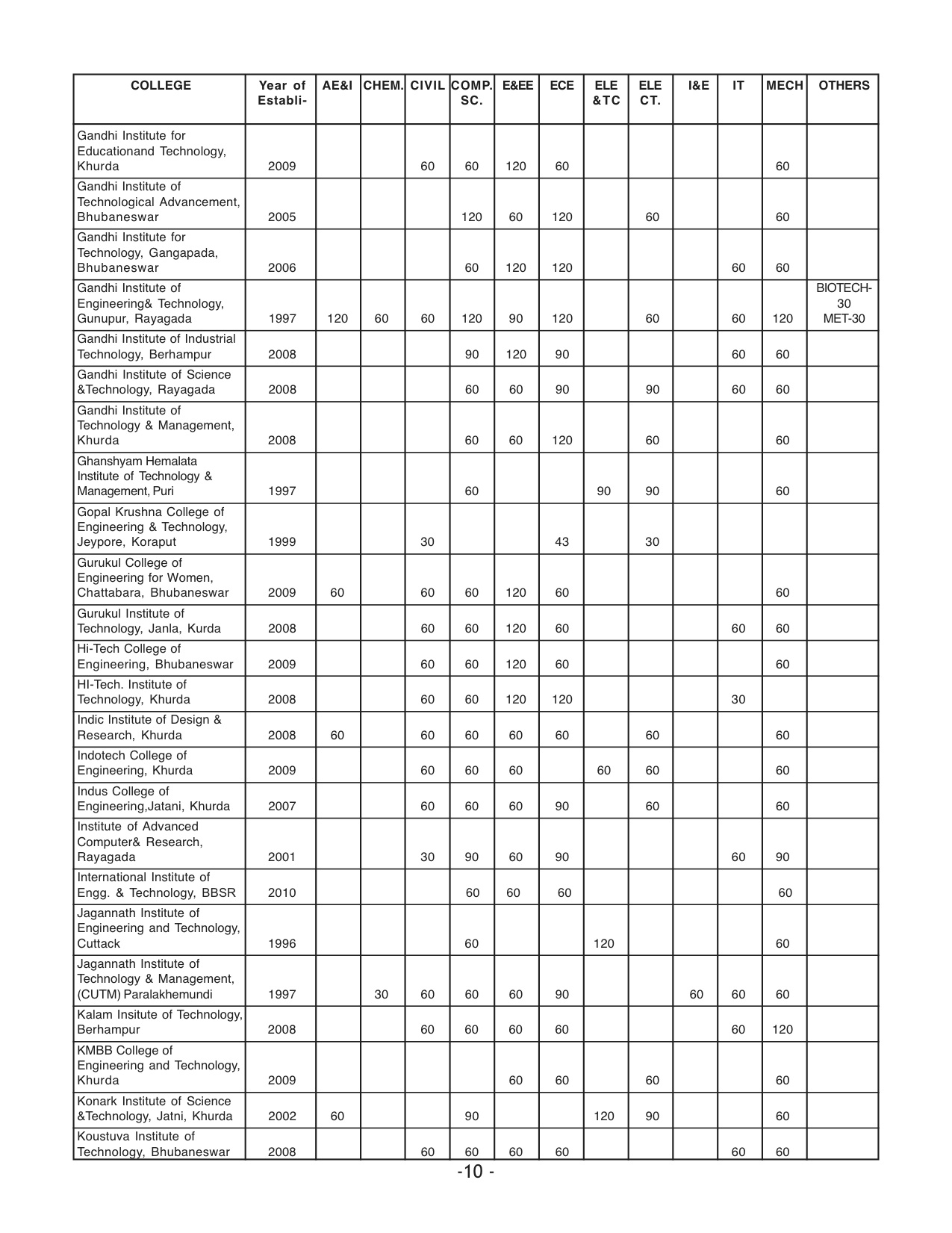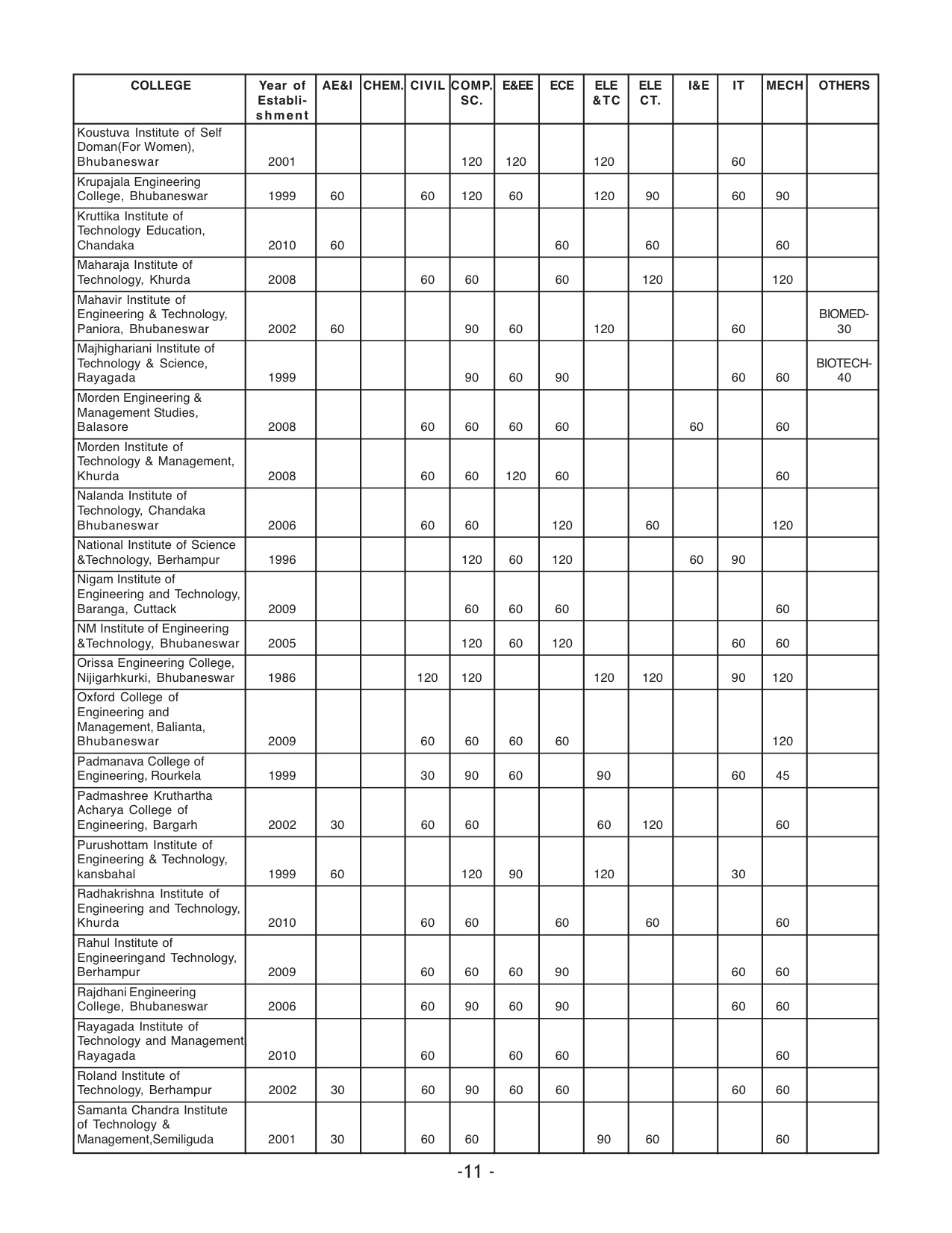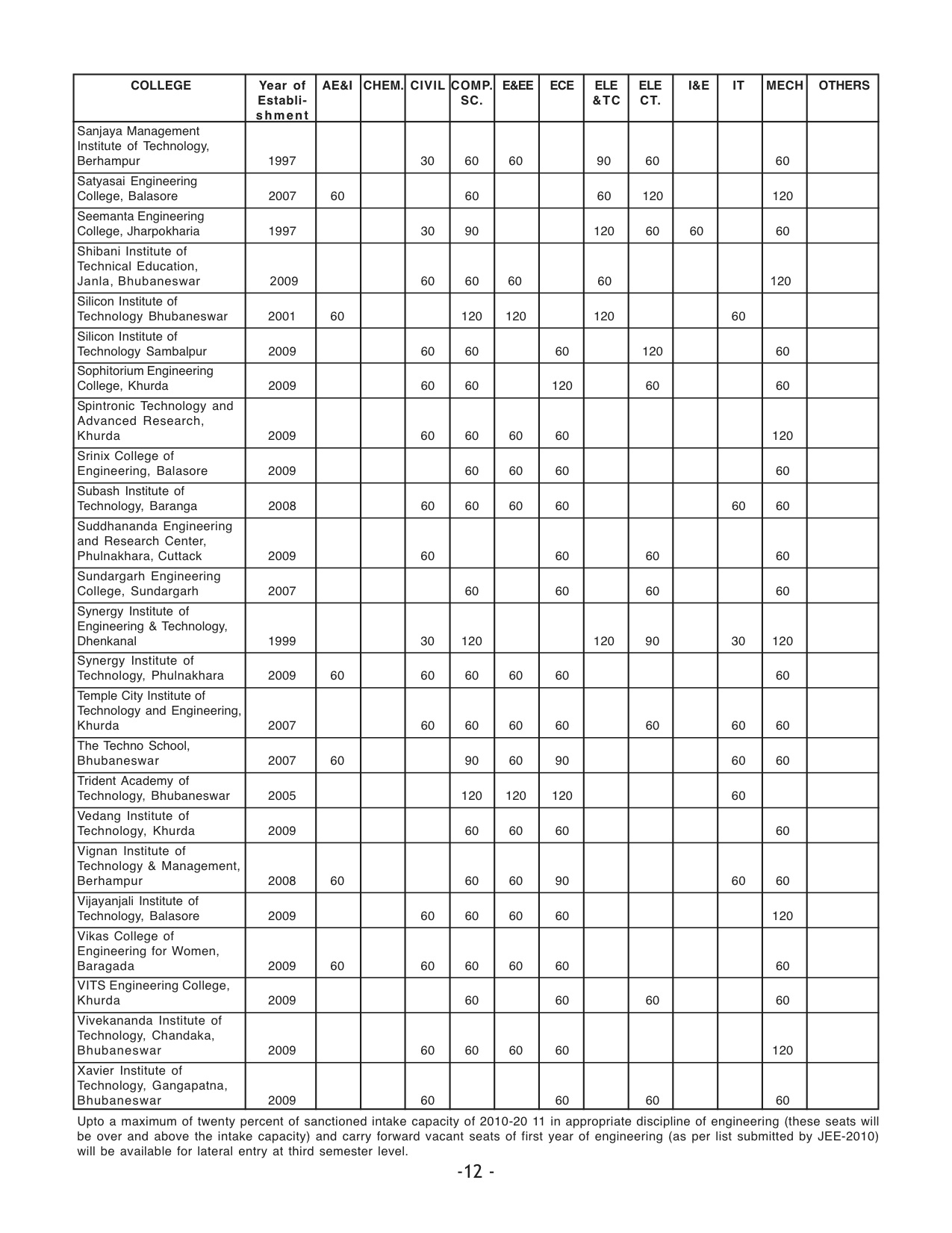 Note that in addition to the above colleges (8 govt + 94 private), students can study engineering at the following other institutions in Odisha; but one needs to use different channels to get admitted there.
NIT Rourkela
KIIT Bhubaneswar
SOA Bhubaneswar
Agricultural Engineering at OUAT Bhubaneswar
IIT Bhubaneswar
SU-IIT Sambalpur
In total, aspiring students of Odisha currently have a total of 108 institutions to pursue their Engineering degree.
2 comments May 8th, 2011