Its web page is http://www.phfi.org/iiph/iiphb.html. Following is today's screen shot of that page.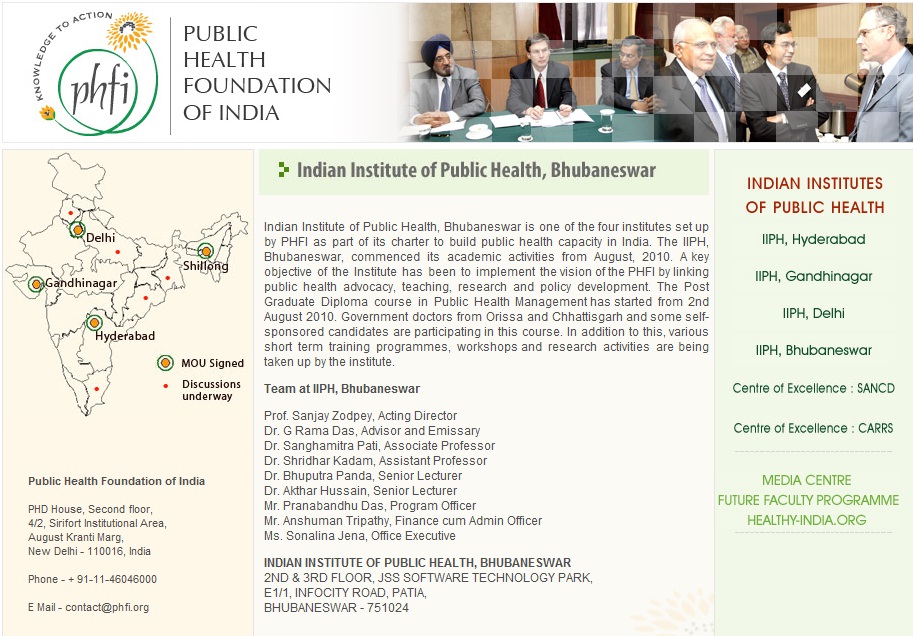 IIPH's are developed by the Public Health Foundation of India (PHFI). PHFI has a future faculty program. Following is an excerpt from the page http://www.phfi.org/careers/ffproramme.html about that program.
Under the Future Faculty Programme, PHFI is pleased to announce the following fellowships

WELLCOME TRUST PROGRAMME (2009-2014)

In 2009, PHFI, along with a consortium of 14 British Universities, was awarded a £ 5 million (pounds) capacity building grant for faculty development. This ambitious 5 year programme aims to develop the teaching and research skills of PHFI's faculty members by supporting their growth at various career stages. This programme includes opportunities for graduate and doctoral studies, collaborative research projects and research fellowships, and faculty exchanges.

Under this programme, PHFI invites applications for :

Please click on the individual links above to know more about eligibility, application process, timelines and other details.

PHFI-DEAKIN FELLOWSHIP

PHFI is pleased to announce a PhD fellowship under the FFP, for professionals keen on doctoral studies in Public Health at Deakin University, Australia.
---
Note: The deadline of the following two programs is September 30, 2010.
August 21st, 2010