Its web page is http://www.rprcbbsr.com/. Following is from its web page.
Regional Plant Resource Centre was established in 1985 as a recreational garden and with an aim to provide a green lung for the inhabitants of Bhubaneswar – the capital city of Orissa. Gradually it became a dynamic and vibrant research organization of the State Government with a focus on the conservation of plant biodiversity. Over the year, it has made significant contributions in the field of ex situ and in situ conservation and assessment of genetic diversity of various groups of plants and its related aspects. With strengthening of scientific manpower and laboratory facilities, it expanded its areas of research which witnessed large outputs in terms of analysis of genetic assessment of plant groups through cyto-taxonomic and molecular techniques.
Following is its organizational set up.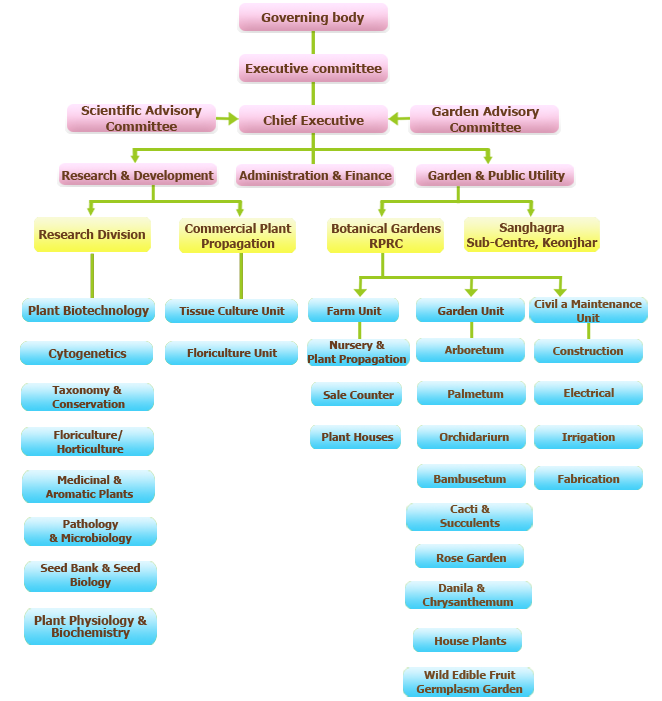 Following is its recent ad. for 13 principal scientist, senior scientist and scientist positions.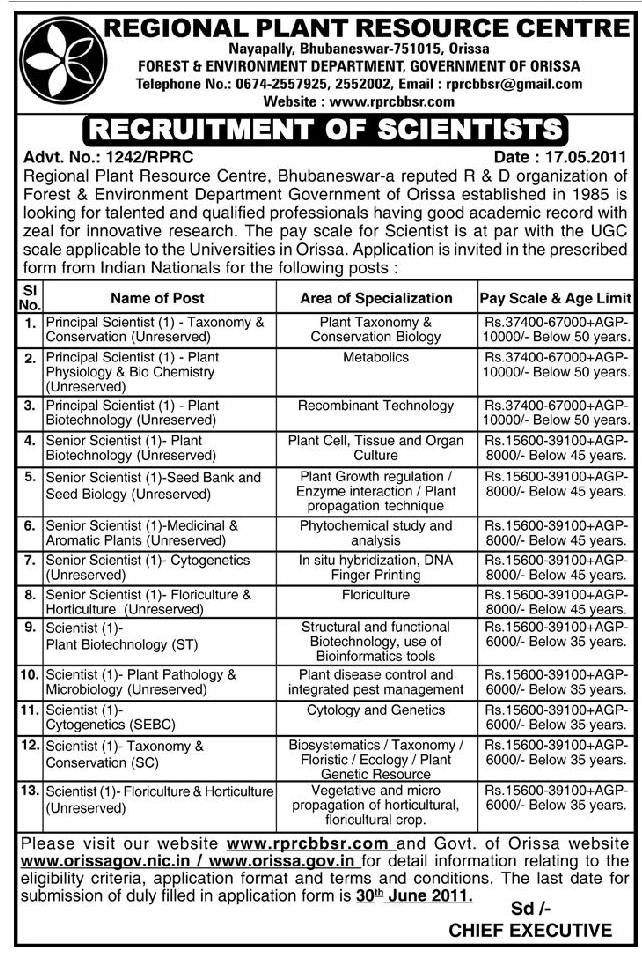 1 comment May 19th, 2011