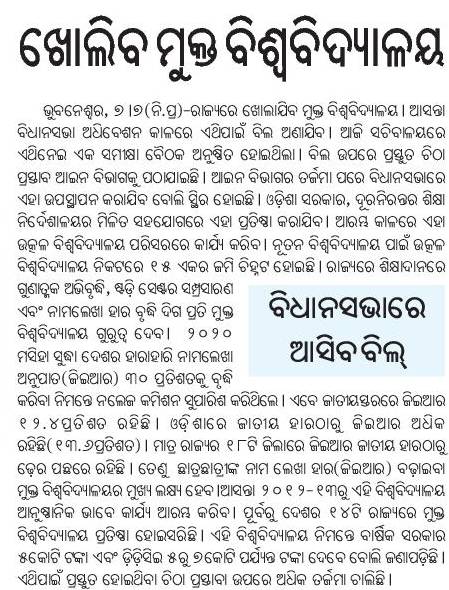 1 comment July 9th, 2011
Following is from http://www.dheorissa.in/DHE/PDF/OOU-Notice.pdf.
---
Higher Education Department, Government of Orissa
Notice eliciting PUBLIC OPINION on establishment of Orissa State Open University
It has been felt that the National target of 30% Gross Enrolment Ratio (GER) by 2020 is difficult to be achieved with the capacity of existing colleges and institutions. To have desired expansion for bridging the gap by providing higher education to large section of the population and to help disadvantaged sections of the society in making education available near their place of work or home, the Government of Orissa in Higher Education Department have decided to establish the Orissa State Open University, which will provide education in distance mode through its study centres. It will also impart skill education in the flexi mode to thousands of youth and provide the opportunity of training to the untrained teachers in distance mode.
A Preliminary Draft Bill is hosted in the Department Website: www.dheorissa.in for eliciting opinion of general public and eminent educationists of the State. They are requested to please go through the draft bill and to send their comments/opinion through e-mail: hedsec2010@gmail.com or in writing addressed to Sri S. K. Das, Joint Secretary, Higher Education Department on or before 26.08.2010.
S. K. Das
Joint Secretary to Govt.
Higher Education Department
3 comments August 16th, 2010
Update: The IIT site has been changed. So the new map is as follows: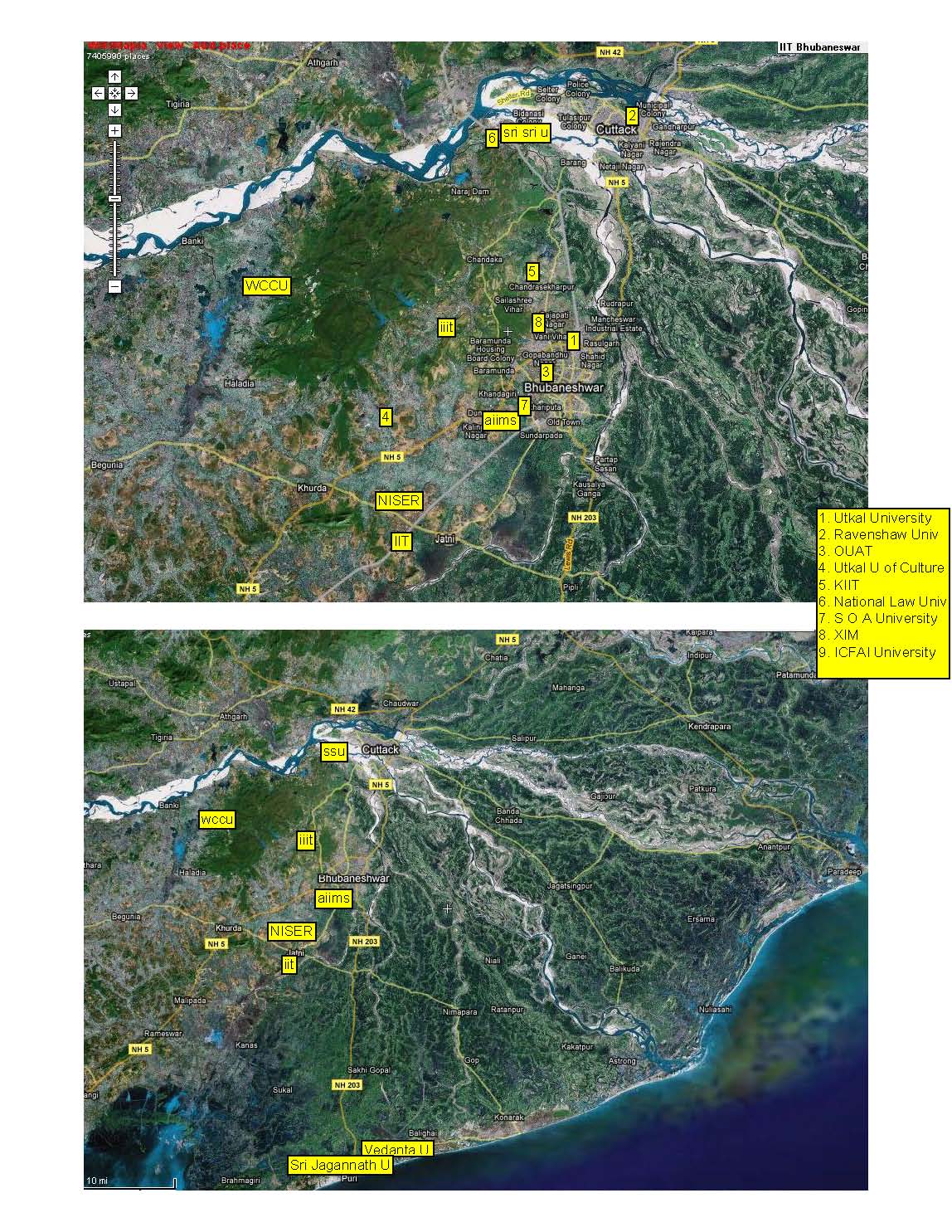 Old map:
1 comment June 20th, 2008