The op-ed below advocates carving out a Veterinary, Animal Husbandry and Fishering University out of OUAT. It also mentions the following:
A private organization is also planning a Veterinary University.
OUAT management board has decided to establish the states second Veterinary and Animal husbandry college at Chipilima, near Sambalpur.
It also has decided to establish a Diary Science College in Baripada.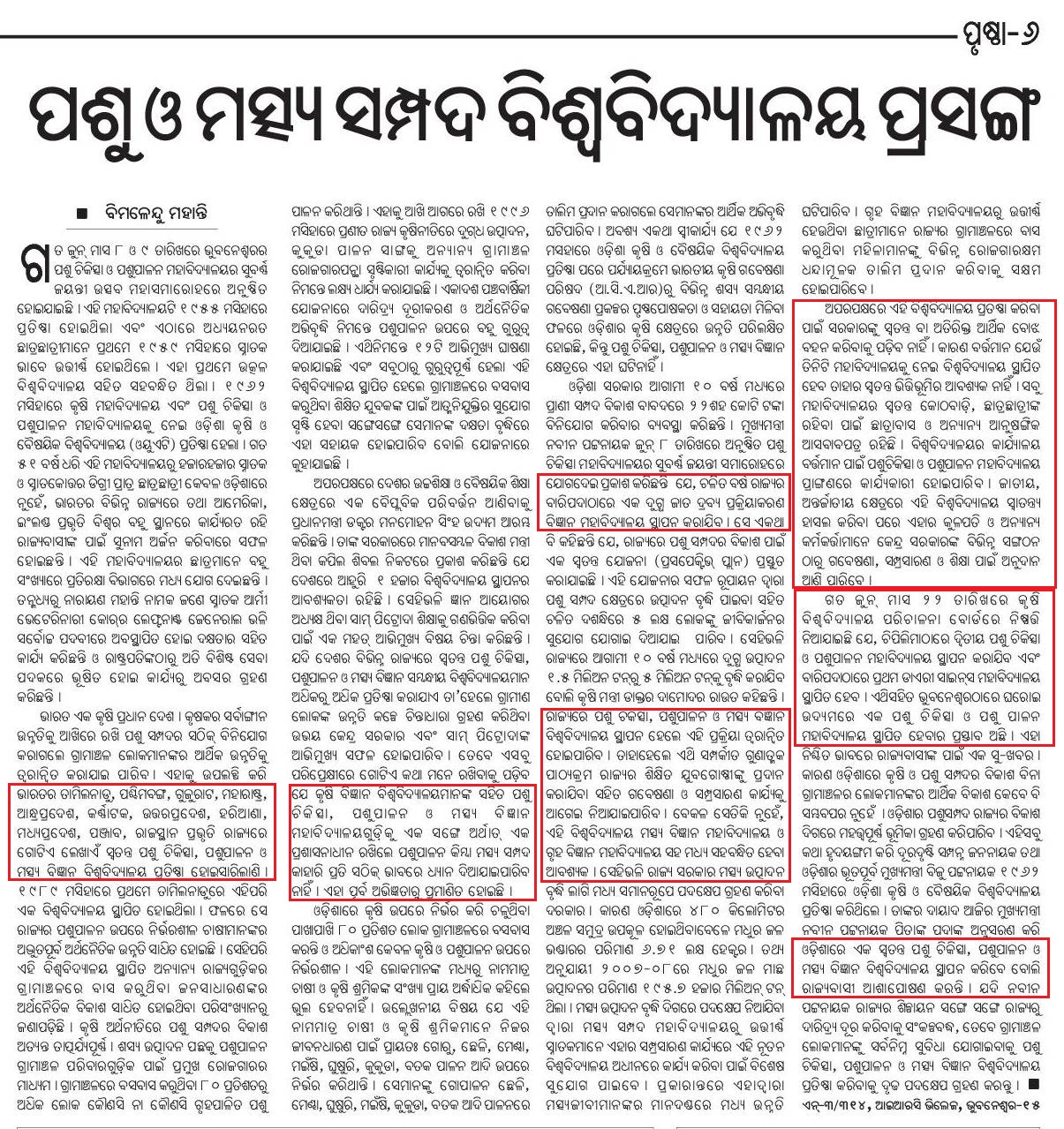 ---
Related postings from the past:
3 comments August 9th, 2010