Following three ads are from Samaja.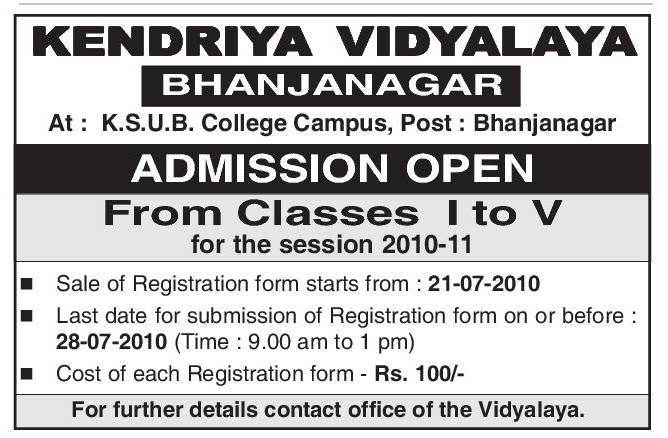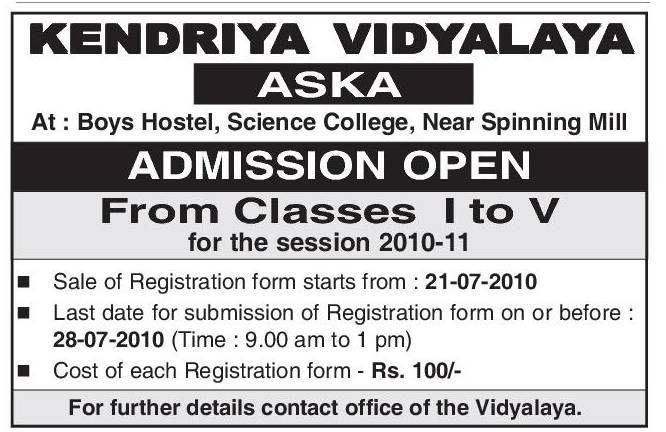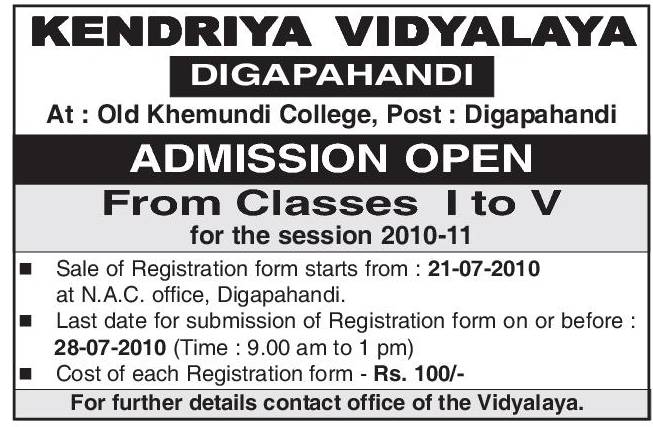 Following is an excerpt from a report in Telegraph.
… two have already started functioning from the Millennium City in Cuttack.

The admission process in the two schools will commence from the current academic session, the notification for which has already been published by the Kendriya Vidyalaya Sangathan (KVS).

The two schools will be operating from Munduli and Nuapatana.

The state government has allotted land for the construction of the two campuses, the work for which has already started.

Before the construction work is completed, the two schools will be operating from the CRPF campus, and from the Government Press.

"Students starting from standard I to V will be admitted now and soon the schools will be upgraded to standard X. Currently, both the schools will have 45 students each,"…
… the remaining nine schools at Kutra in Sundargarh, Bhanjanagar, Digapahandi and Aska in Ganjam, Murgabadi in Mayurbhanj, and one each at Sonepur, Deogarh, Jajpur and Nuapada will be set up soon.
Based on our bookkeeping in http://www.orissalinks.com/archives/4222 after the above schools are established the only two districts in Odisha that will lack a Central School will be: Kendrapada and Nayagarh.
1 comment July 19th, 2010