Bhubaneswar and vicinity, Bhubaneswar- Cuttack- Puri, Cuttack, ECOR, Khordha, Railway maps
March 15th. 2010, 1:22am
Recently unhappiness is brewing because of various trains bypassing Cuttack. See the following news item from Samaja.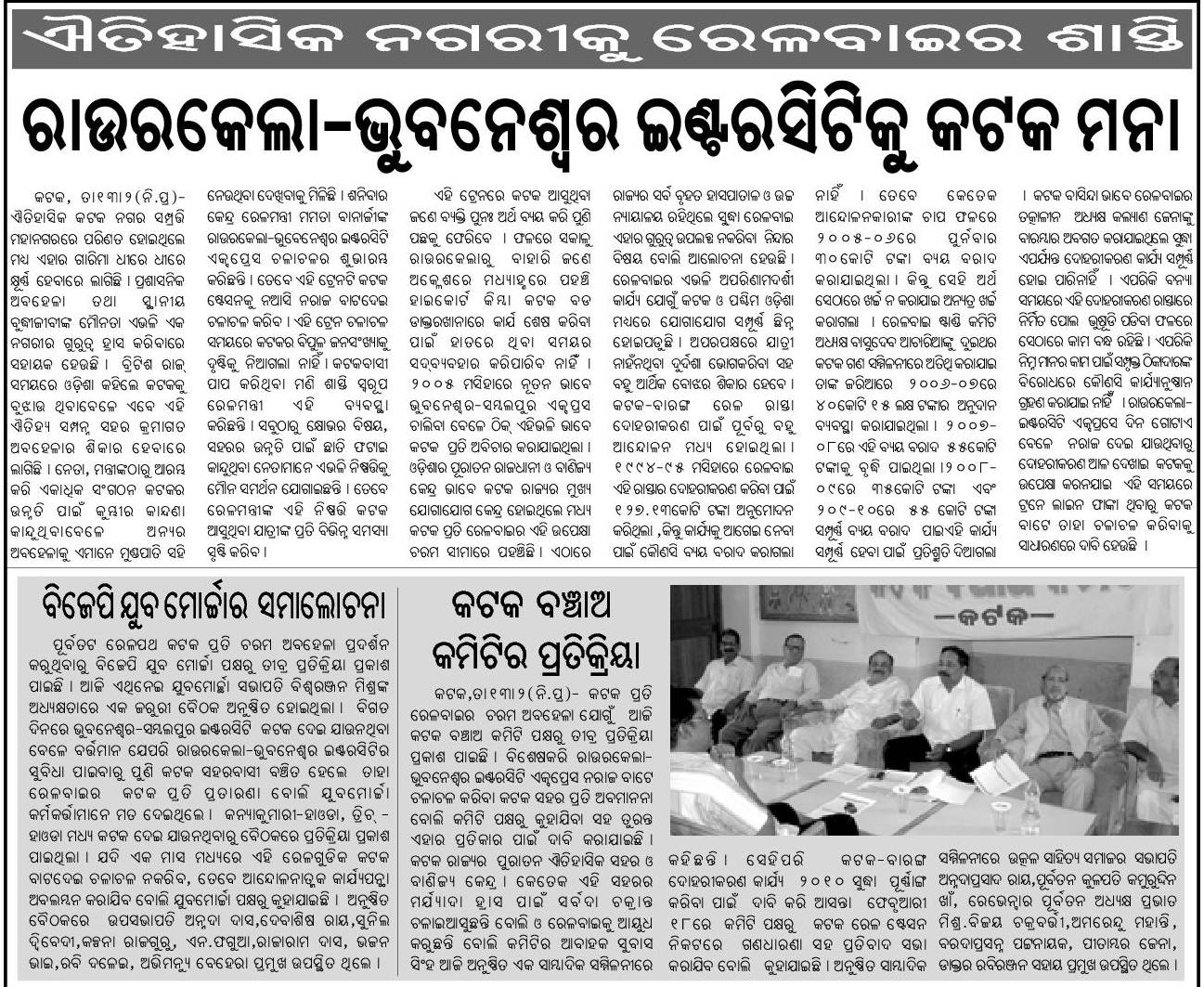 I believe there is a easy solution to this: Develop the Naraj station to have express train stops and develop the accessibility of the Naraj station from the roads that goes from Naraj to Bidanasi side of Cuttack.
I wrote about it earlier in http://www.orissalinks.com/orissagrowth/archives/1967. Following are some excerpts from that article.
Naraj Station lies across Kathjodi river about 1 km away from the bridge. It is about 2 kms from the proposed 2nd campus of Ravenshaw university, 3-4 km from Bidanasi-CDA and within 1 km from the proposed Sri Sri University.

Several trains in the BBS (Bhubaneswar)-SBP (Sambalpur) line such as 2893 (BBS-BLGR superfast), 8304 (Puri-SBP Intercity), 8405 (Puri-ADI), 8507 (VSK-ASR) skip Cuttack and go via Naraj without stopping there. By developing the Naraj station a bit more, developing the road between the station and the bridge, and introducing stops at Naraj station people in Cuttack will be able to easily access these trains.

… Naraj is really very close to Cuttack; much close to Cuttack than Barang or the proposed station between Barang and Patia. Also, Naraj station is much closer to the newer parts of Cuttack (such as CDA and Bidanasi) than the Cuttack station. Also, a lot of development is planned near Naraj that includes the Sri Sri University, National Law University and 2nd campus of Ravenshaw University. …
There were some concerns regarding the overlap with the proposed New Barang station between Patia and Bhubaneswar. I think with the rate Cuttack-Bhubaneswar area is growing even if a major station in the form of a New Barang station comes up, it will be still a good idea to have a express stop station in Naraj.
In the not too far future the greater Bhubaneswar area would need five stations: Khurda Rd, Bhubaneswar, New Barang, Cuttack and Naraj. The following map shows the five stations and the distance between them.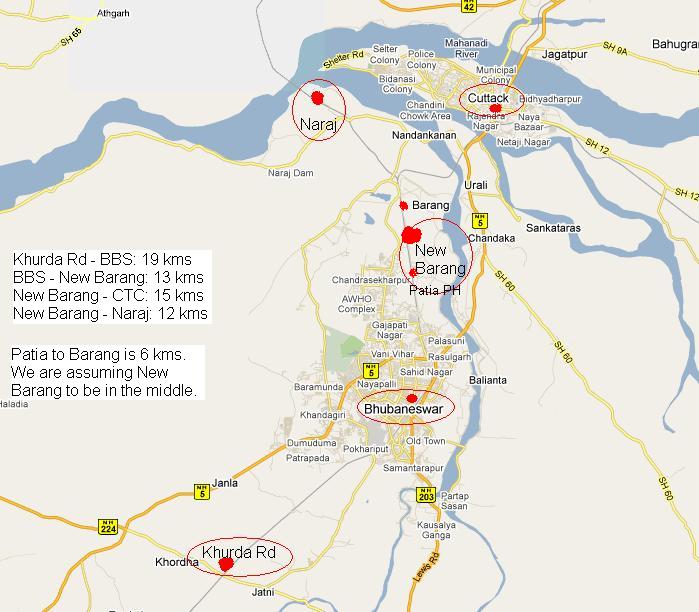 One Response to "Cuttack people unhappy with trains bypassing Cuttack: An easy solution"