Coal, Engineering and MCA Colleges, Jharsugurha, Jharsugurha- Brajarajnagar- Belpahar, Samaja (in Odia), Thermal, Universities: existing and upcoming
August 7th. 2010, 11:38am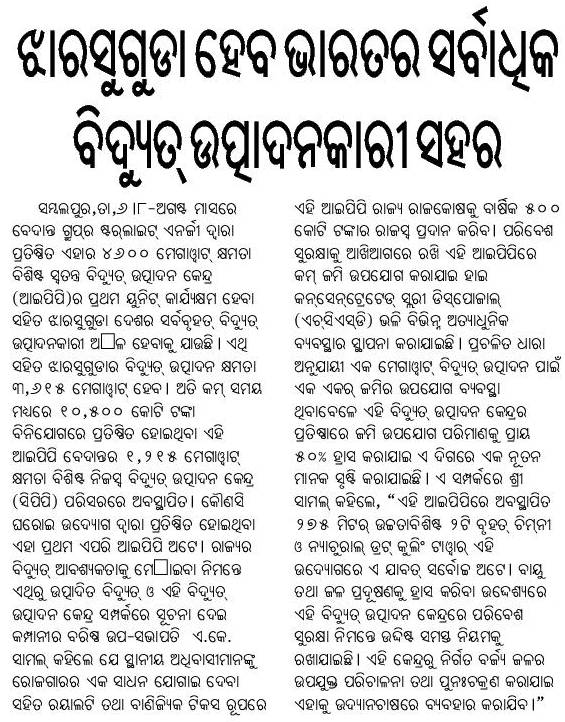 I don't know if being the largest power producer city is something good by itself. In general heavy industrialization is happening in Jharsuguda, and a full-fledged airport is coming up there.
However, matching HRD institutions and other amenities are not being made there. There are universities (Sambalpur U and VSSUT) and a medical college in Burla which is about 50 kms away, but none (except the private engineering college, Black Diamond) in Jharsuguda or its adjacent industrial townships of Belphar and Barajarajnagar. This needs to be corrected. Following are some quick thoughts.
Branches of Sambalpur U and VSSUT should be established there.
Jharsuguda Engineering School should be upgraded to an engineering college.
One of the local companies, especially the ones mining in Ib, should be pushed to establish a medical college there.
2 Responses to "Jharsuguda to be the country's largest power producer city: Samaja"