Bhubaneswar, Bhubaneswar- Cuttack- Puri, Khordha
June 19th. 2011, 9:54pm
Following are excerpts from a report in Times of India.
The city has moved a step closer to its dream of an international airport with the state government identifying over 2,000 acres of land, around 40 km south of the capital, on National Highway 5 for it. "We have identified over 2,000 acre near Jankia and Malipada villages. The survey work is on," Khurda collector Hrusikesh Tripathy said.

Sources said land of around 20 villages, including Gayabandha, Malipada, Dalaka, Pota and Godipada, a large tract of cashew plantation belonging to the Orissa State Cashew Development Corporation, are being considered for the proposed international airport.

Official sources said the area was considered for three main reasons. One, the government has a big patch of land available in the area. So the proposed airport would require minimum land acquisition and displacement. Secondly, the NH will provide good connectivity to the airport from the city. Thirdly, it will be a strategically located for Cuttack-Bhubaneswar urban complex as well as Puri and Berhampur.

…"The airport plan is futuristic keeping in mind the city's need for 2030 and beyond. The location has to keep in mind the city's needs then.

… Officials said the airport plan is still at a nascent stage. A committee under the revenue divisional commissioner (central range) has tentatively identified the land. After it finalises actual details of the land, the government would send the same for a feasibility study to the Airports Authority of India. If AAI gives it a go-ahead, the government would go for land acquisition. After that the government and AAI would involve private parties to develop the airport, they said. "The current airport almost divides the city into two. It is high time to consider shifting it to a new location," said BDA planning member Prashant Patnaik.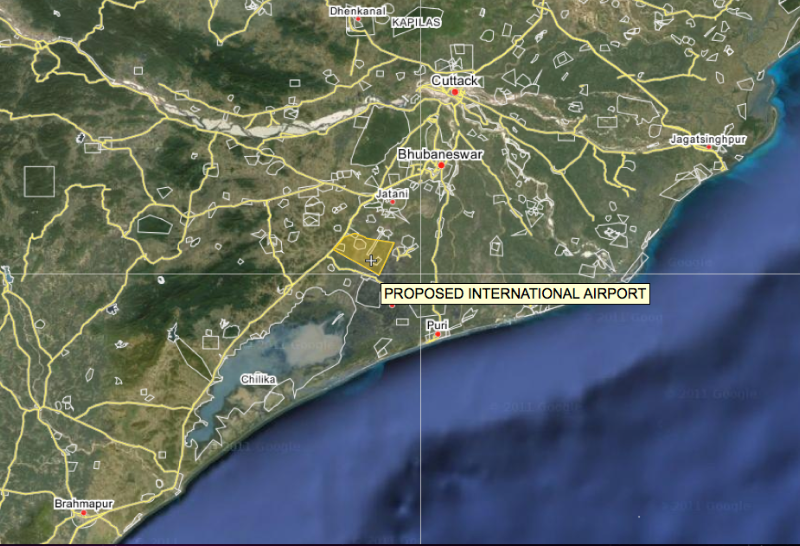 5 Responses to "Early steps for a new airport in Bhubaneswar"