Angul, Bhadrakh, Bhubaneswar, Bringing International Connectivity, Dhenkanal, Ganjam, Jagatsinghpur, Jharsuguda, Jharsugurha, Keonjhar, Khordha, Others, Rangeilunda Berhampur, Rayagada, Rourkela, Sundergarh, Team Odisha
August 25th. 2011, 12:42pm
Following is from the Team Orissa newsletter of AprilJune'2011.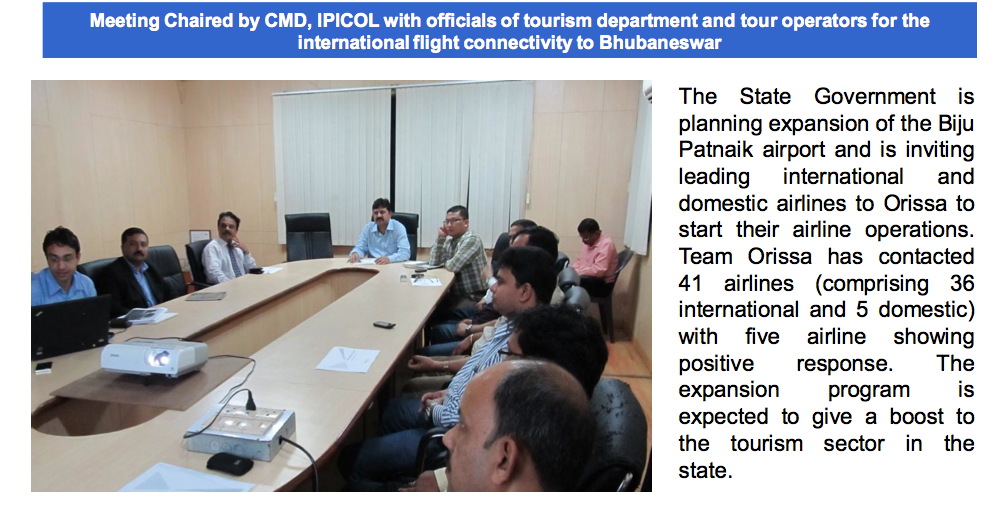 In regards to the airport in Paradeep, there has been news that it will be an important aspect of the proposed PCPIR in Paradeep.
In the past, two other airport locations have been mentioned: Koraput/Jeypore/Sunabeda area and Balasore/Baripada/Rasgovindpur area. In fact, after Rourkela, Jharsuguda and Gopalpur, these two will be the important locations as they have the potential to be regional airports.
8 Responses to "Team Odisha steps in the last months on airports and air services"