As per the article below the six most backward districts of Odisha are: Gajapati, Kandhamal, Koraput, Rayagada, Malkangiri and Nabarangpur.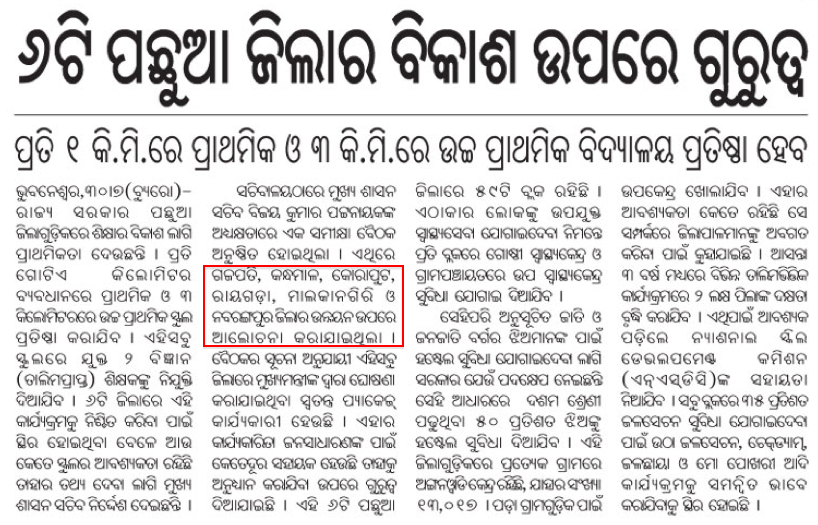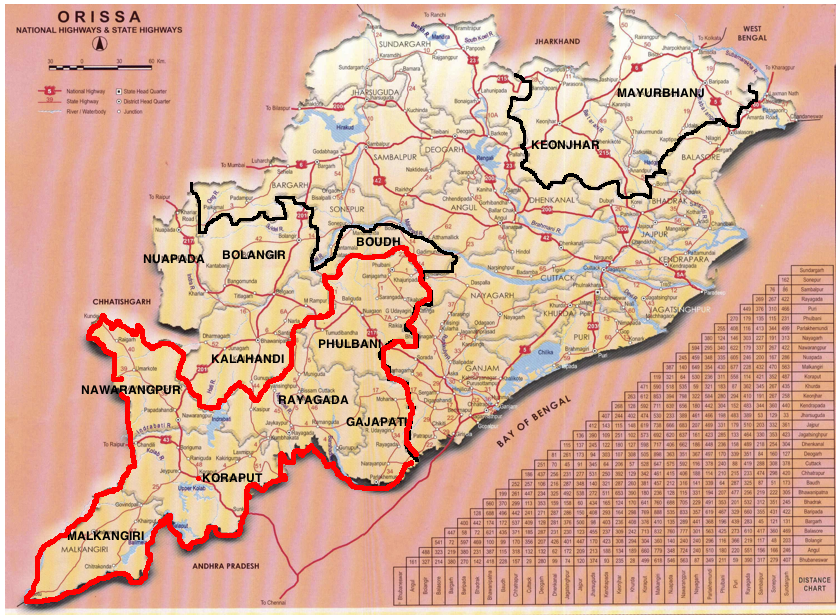 See our earlier posting at http://www.orissalinks.com/orissagrowth/archives/5102 for various data about these districts. In particular the ST% of these six districts are as follows:
Gajapati: 47.88%
Koraput: 50.67%
Malkangiri: 58.36%
Nawarangpur: 55.27%
Phulbani (Kandhamala): 51.51%
Rayagada: 56.04%
The ST% of the other districts which we earlier identified as backward are:
Bolangir: 22.06%
Boudh: 12.92%
Kalahandi: 28.88%
Keonjhar: 44.52%
Mayurbhanj: 57.87%
Nuapada: 35.95%
One other point to note is Sundergarh has 50.74% tribal population. Yet it is not a backward state. The reason is "Rourkela". I hope the people who blindly oppose industries in the backward districts would take note of this fact.