Archive for the 'Horticulture' Category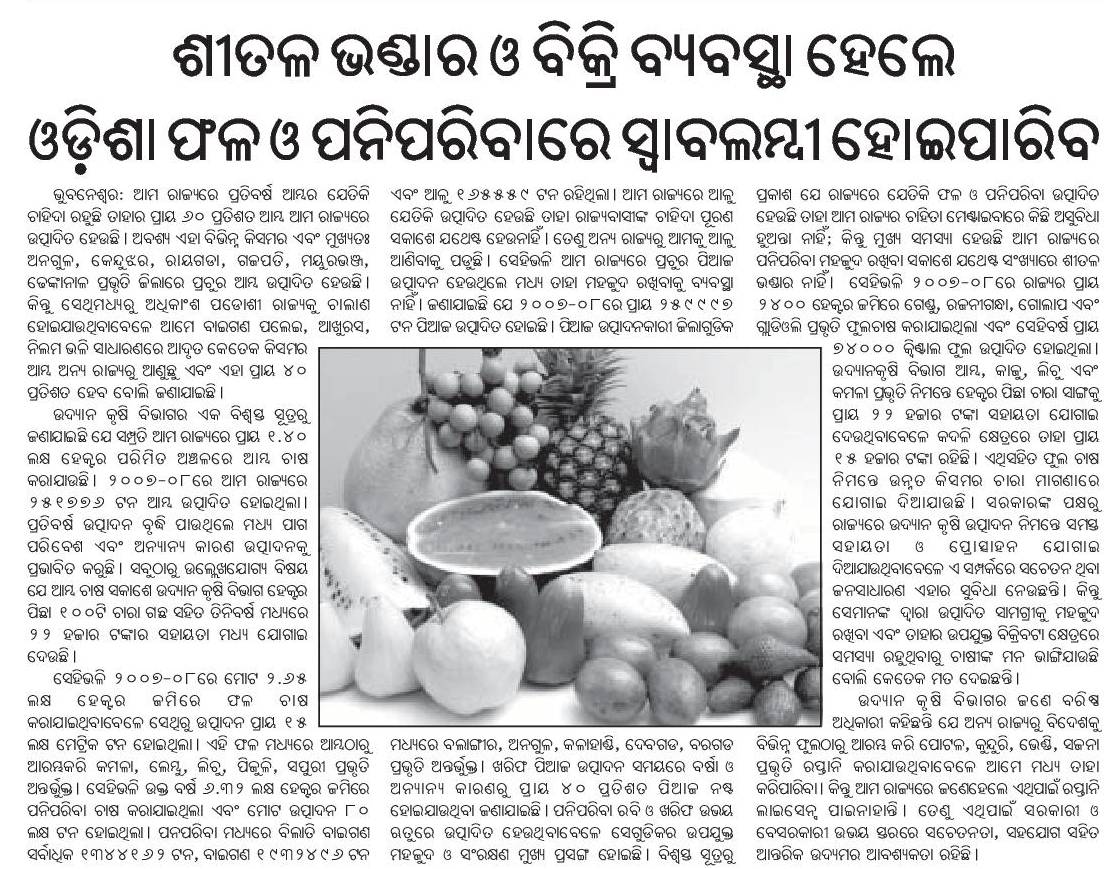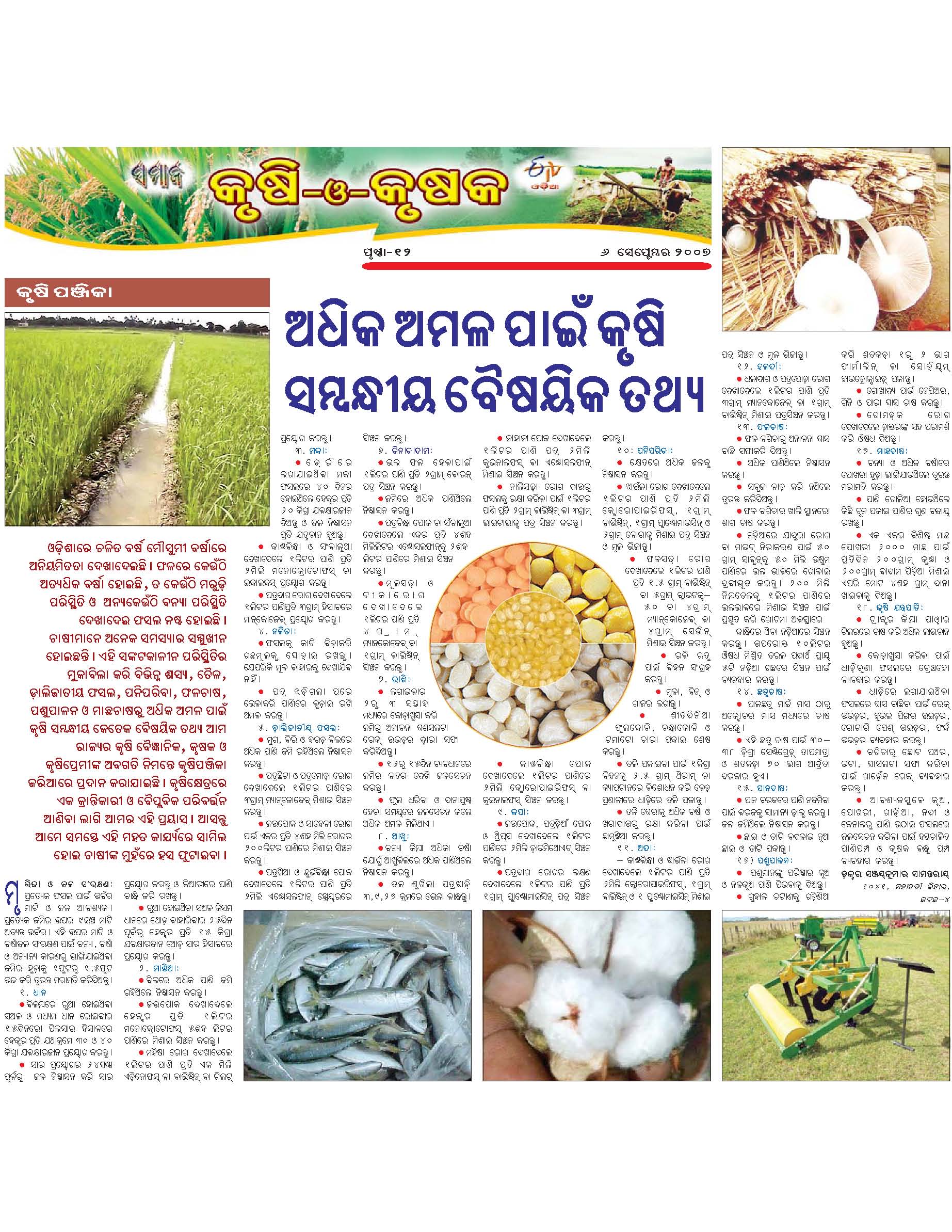 Statesman reports on several strategies that were discussed on agriculture and horticulture. Following are some excerpts of that report.
The government has decided to encourage contract farming in cotton and has fixed a target of covering 60,000 hectors under such contract farming during 2007-08. To ensure renumerative price for cotton growers, two additional mandis will be set up in Ganjam and Gajapati districts.

With floriculture having tremendous potential in the state, the government has planned a mandi in Bhubaneswar. Among other proposals discussed today were the steps to encourage organic farming in Phulbani district and aromatic rice in Koraput district. Women Self Help Groups will be encouraged to undertake fishery activities.
Simultaneously, measures to train farmers will be stepped up. Last year, over 23,000 farmers were trained and over the next four years, another 3.32 lakh farmers will be trained, said official sources.

Cashew, mango and banana will be promoted and targets for such plantations were fixed for 2007-08. Primary seed replacement, seed production and other measures in this regard were also discussed.