Following are excerpts from a report in Telegraph.
The proposed bridge from CDA Square up to Trisulia and Baranga, which is said to be longest and first of its kind three-lane bridge in the state, would act as 'direct-link' between Cuttack and Bhubaneswar.

… "The distance between Cuttack and Bhubaneswar would be reduced by 10km after the completion of the project. Efforts are on by the government for the all-round development of Cuttack and I hope the new project would be completed on time," Naveen said.

… With the construction of the second bridge, one would have to cover a distance of only 20km from CDA square to Jaydev Vihar via Nandankanan and Trisulia. The length of the bridge would be 2.8km and it would also have footpaths for pedestrians and cycles on both sides and dividers and railing. The cost of the total project was estimated to be around Rs 122crore.

… The project, to be built in assistance of National Bank of Agriculture and Rural Development (NABARD), is expected to be completed within three years.

The three-lane bridge would not only solve precious time of the people, it will also create new vistas for development in Barang and nearby areas which are also in an expansion mode. The project has been targeted to be completed within three years from the date of agreement with the company, Pradhan said.

… Apart from this, there is also a proposal to construct another bridge over Mahanadi river. The bridge would connect Pitapali area near Khurda with Dhenkanal on NH-5 via Manguli square. The existing route distance would be reduced to 71.5 km from 93km. The project is also likely to take off soon.
The last paragraph is confusing. Pitapali, Dhenkanal and Manguli Square form a triangle. It could mean the proposed bridge near Jatamundia in the following map.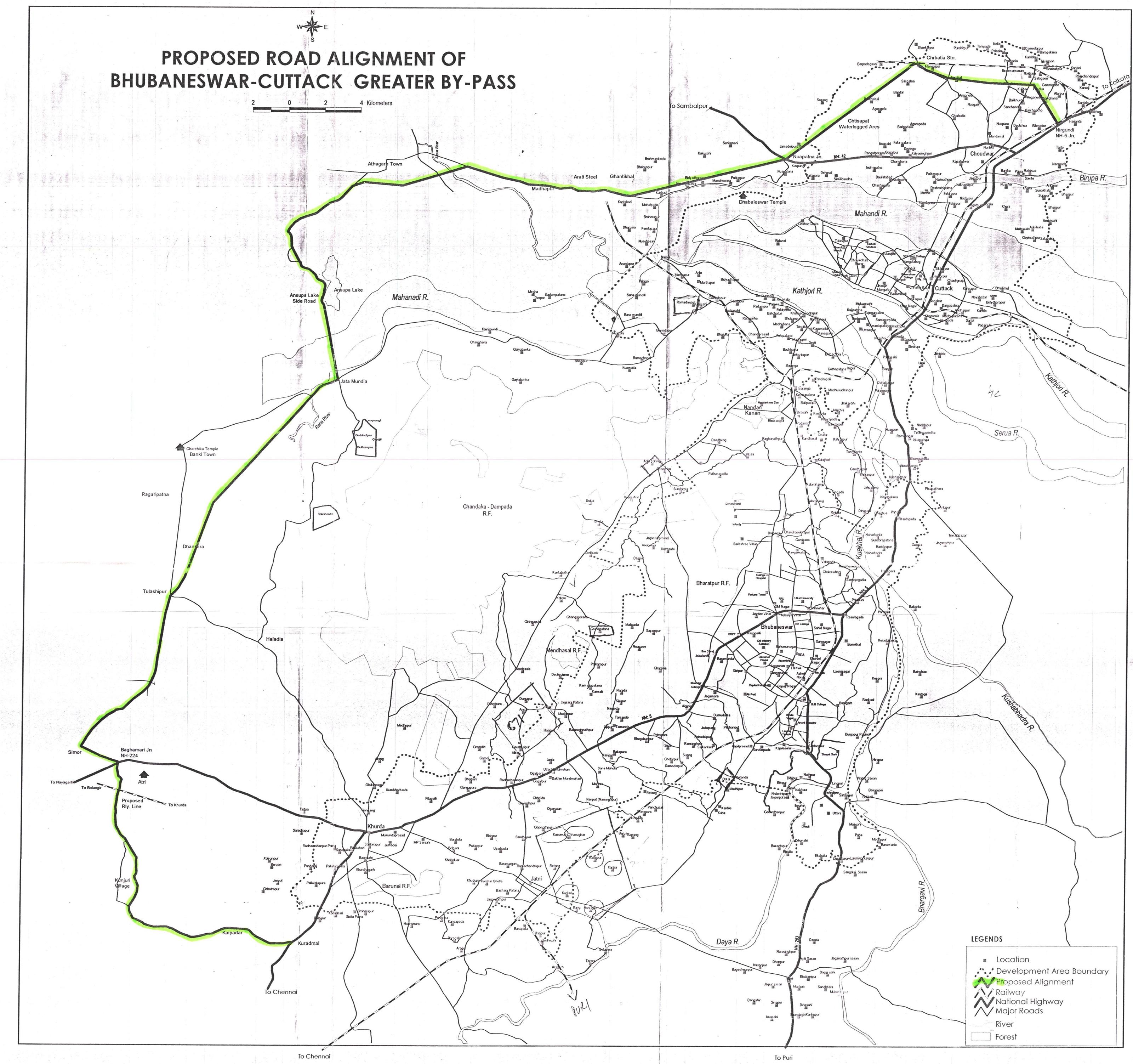 Or, as suggested by reader Debi Prasanna Sarangi, it could mean the bridge over Mahanadi in the following map. (Note: The point where NH-5 meets NH-42 is called Manguli Square.)