Following is an op-ed from Samaja. (Thanks to S. Karmee for the pointer.)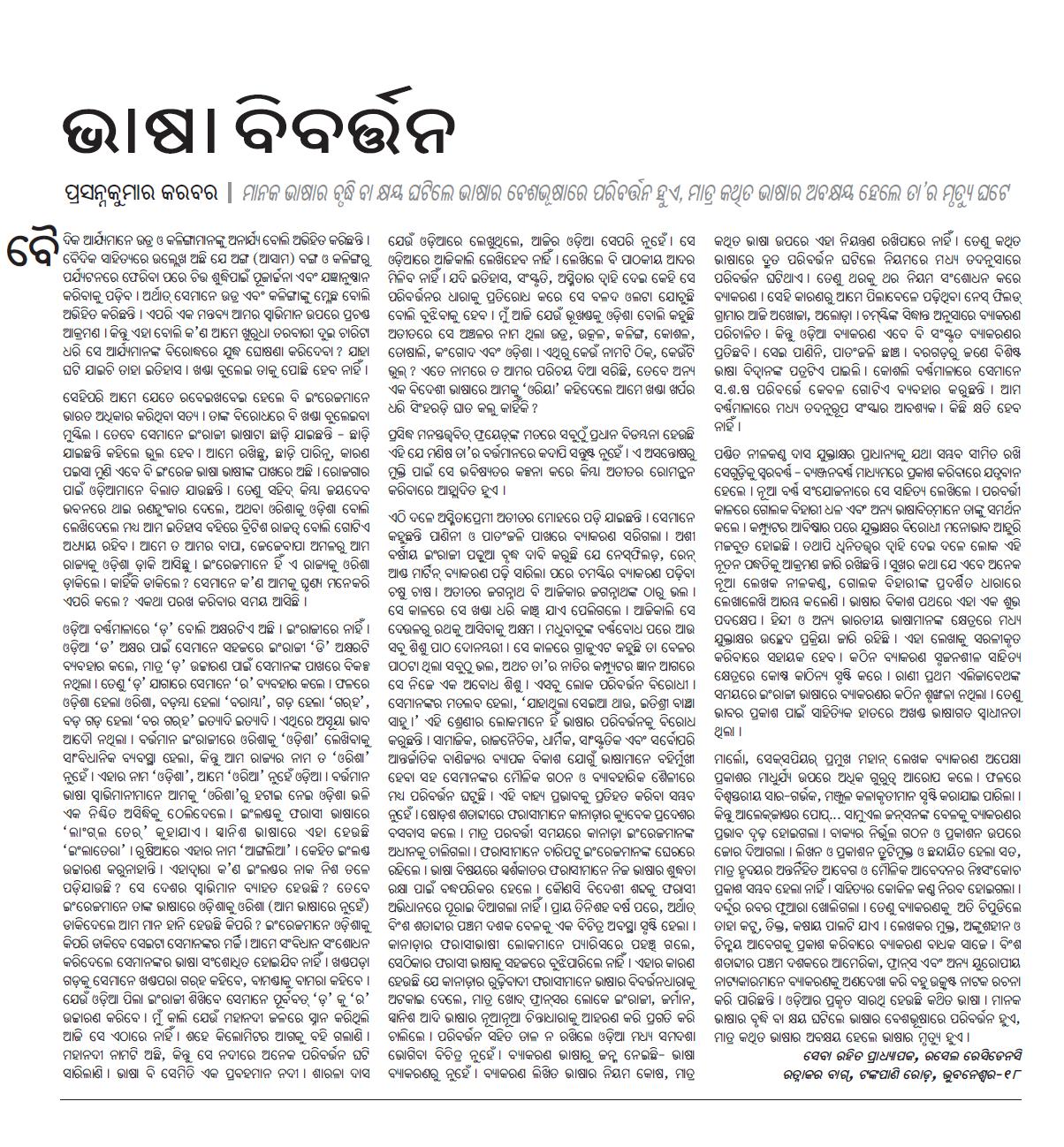 I personally feel that Odia has become too sanskritized and writings in Odia often do not use the words that are used by people in normal conversations. The Odia speaking people use a rich vocabulary of words, which if used in the written literature will enrich Odia. In that regard I came across and bought the following two books published by the Odisha Sahitya Academy.
Dakshina Odishara kathita Odia bhasha. By Dr. Satya Prakash Das.
Paschima Odishara kathita odia bhasha. By Shri Gopabandhu Ratha.
Both make wonderful reading.