Following are excerpts from a report in tathya.in.
… The first preparatory meet for Nabakalebara was chaired by Chief Minister, was attended by P K Mohapatra, RDC, U N Behera Principal Secretary Home, Aditya Prasad Padhi Principal Secretary to CM.

… A Four Lane National Highway is progressing from Bhubaneswar (Rasulgarh) to Puri (Sipasarubali) with almost half the road will be new alignment.

Meeting decided to approach National Highway Authority of India(NHAI) to develop Four Lanning of Puri-Konark and Puri-Satapada Road.

Secondly at least seven roads will be taken up for Four Lanning, which include Pipili-Konark, Charichhak-Niali-Phulanakhara, Balighai-Gop, Pipili-Jatnai, Chandanpur-Rameswar, Bira Harekrishnapur-Talabania and Bira Harekrishnapur-Rahangiria Roads.

… There is a need for creating more hotel and lodging rooms, for which appropriate Government land has to be provided to the promoters adopting transparent procedure.
The following maps show the location of some of the names mentioned above.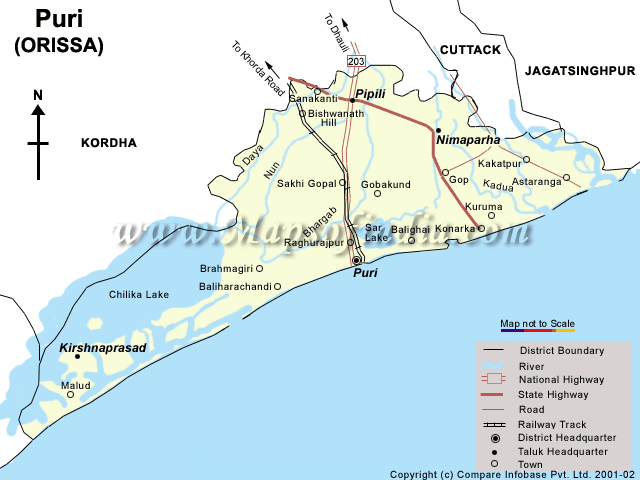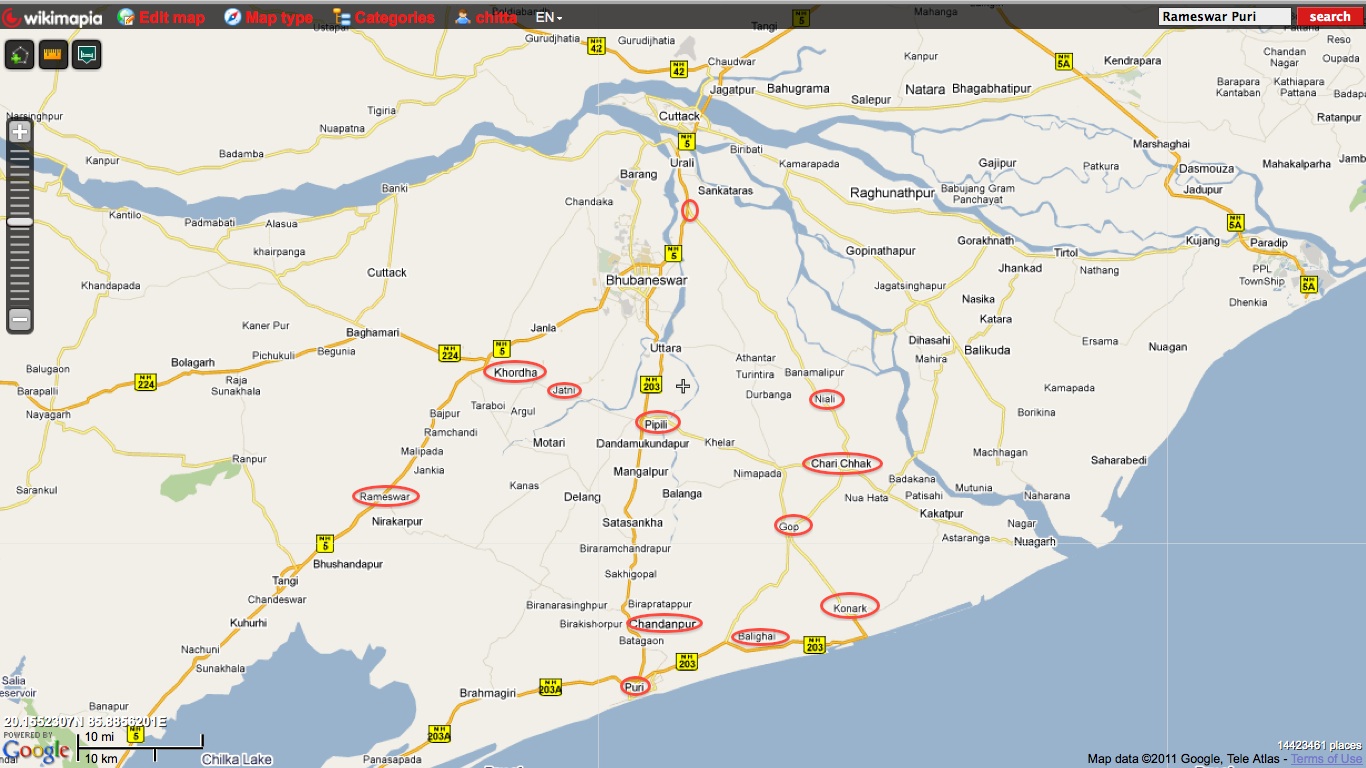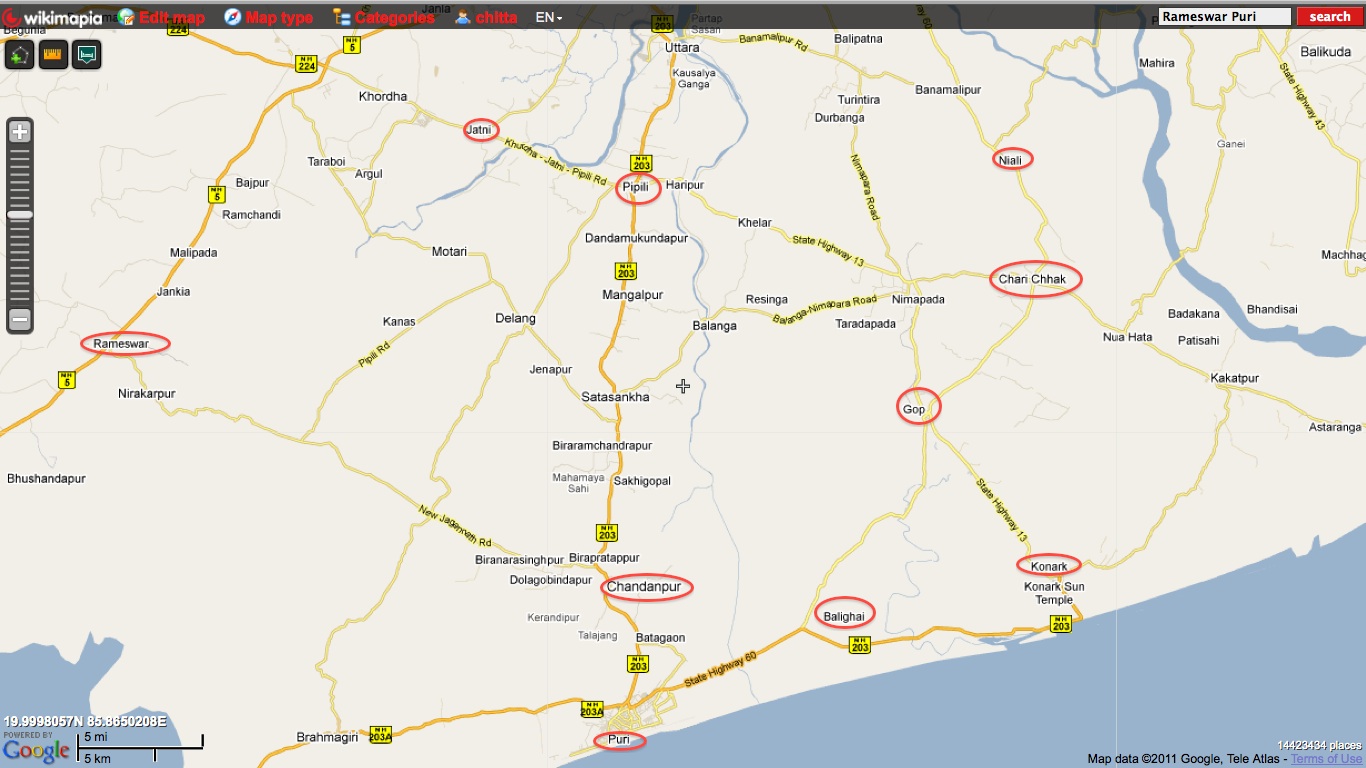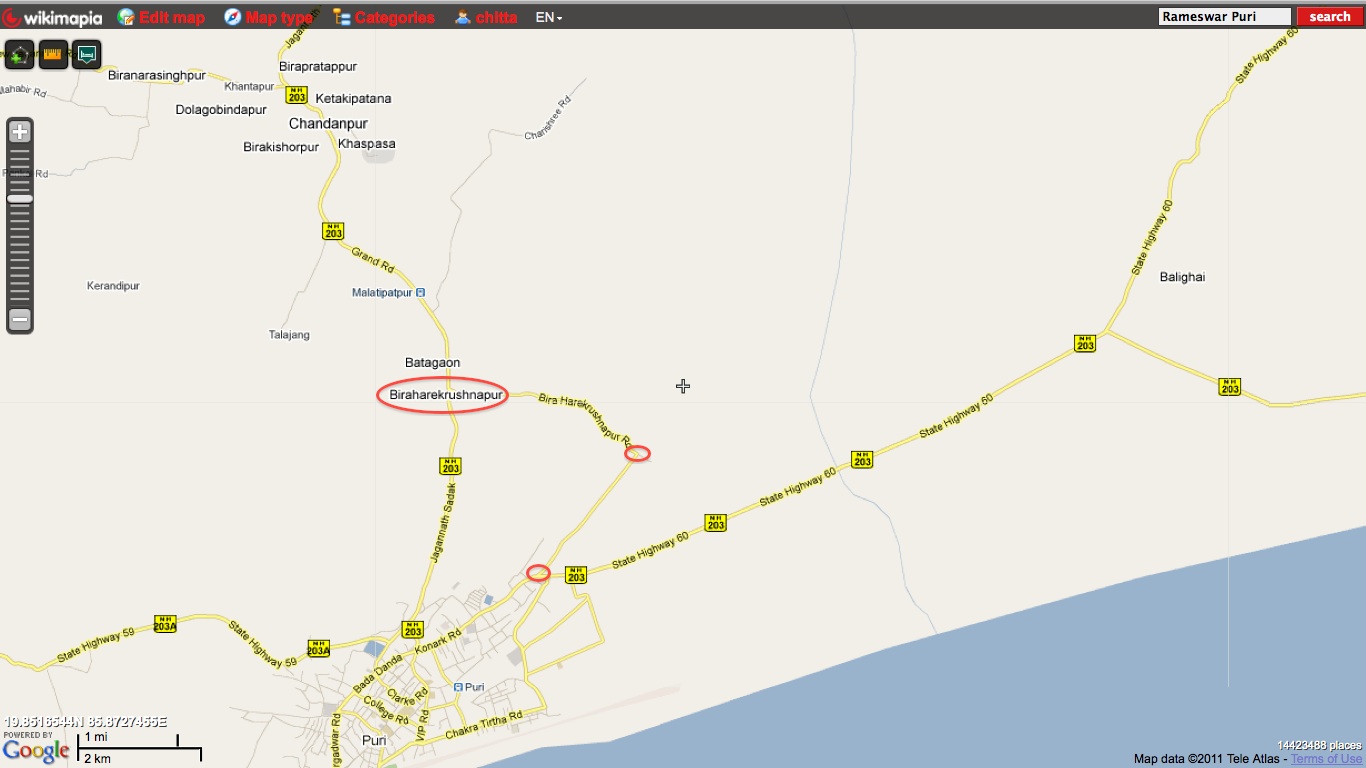 One interesting point to note is that Puri district's area is 3,479 sq. km, which is comparable to Goa's 3,702 sq km. Population wise they are also comparable. Goa's population is 1.4 million while Puri district's population is about 1.5 million.
Past the Nabakalebar in 2015, the Odisha government may think of building up on the infrastructure and try to benchmark Puri district with respect to Goa. It may also consider to make it a special district with some special laws that will allow it the flexibility to become as big a tourist hub (or bigger) than Goa, minus the negatives.