Following is from http://ppporissa.gov.in/web%20site/Housing%20&%20Urban%20Development_files/frame.htm.
H&UD Deptt. / BDA
Location: Chandrasekharpur, Bhubaneswar
Area: @ 10.74 Acres
M/s. UNITECH Ltd. has been selected as the developer.
This would be the largest Commercial complex in the Eastern region with international standards
Project Investment of USD 150 Million with an unprecedented Final Winning Bid of USD 47 Million
10.8 lakh Sft. Commercial space will be created.
The following is from http://unitechgroup.com/retail/comingsoon.asp.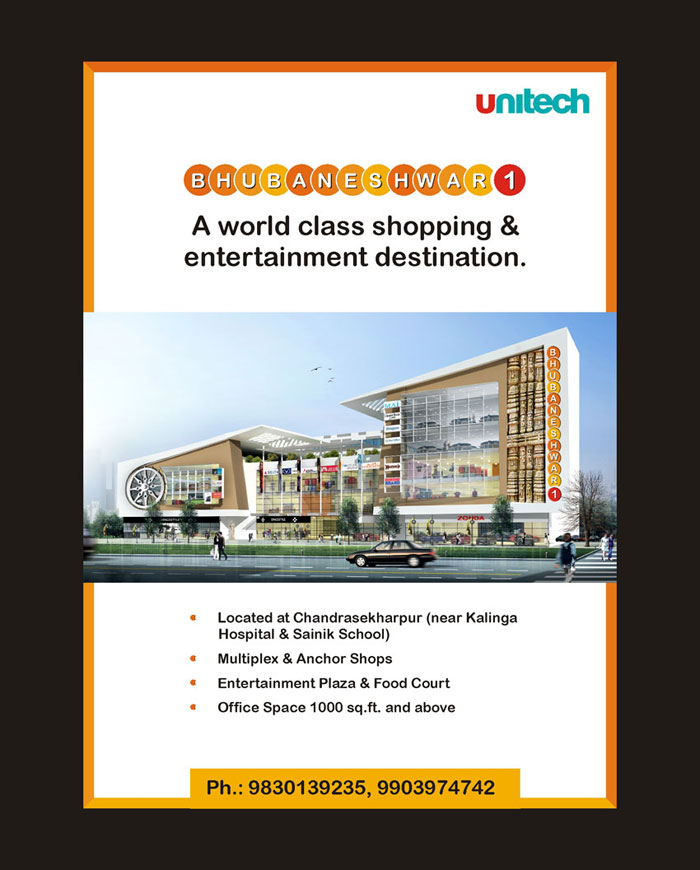 The exact location is next to the current NISER hostel.