Overall Odisha, Road maps, Roads, highways and Bus stands, World Bank
December 20th. 2009, 8:22pm
Following is an excerpt from a report in Times of India.
The road, transport and highways ministry (MoRTH), which has sought a $3 billion loan from the World Bank for this project, has already finalized 3,769 km to be taken up for double laning. The ministry has also identified another 2,600 km for this purpose.

Seven stretches covering 807 km of single-lane highways would be doubled in Bihar while nearly 638 km of single-lane NH falling in Himachal Pradesh would be upgraded. Orissa and Uttarakhand will see 558 km and 448 km of similar stretches being upgraded.

Sources said the preliminary report prepared by the ministry for other stretches shows that HP would get a good share in the list of states to be covered under the plan. Similarly, Uttarakhand, Bihar and Orissa will see large stretches being double-laned.
I could not find out which highways in Orissa are part of this. Some of the sites to watch for are:
Following is a map of the National Highways in Orissa obtained from the Ministry of Road and Transport's website.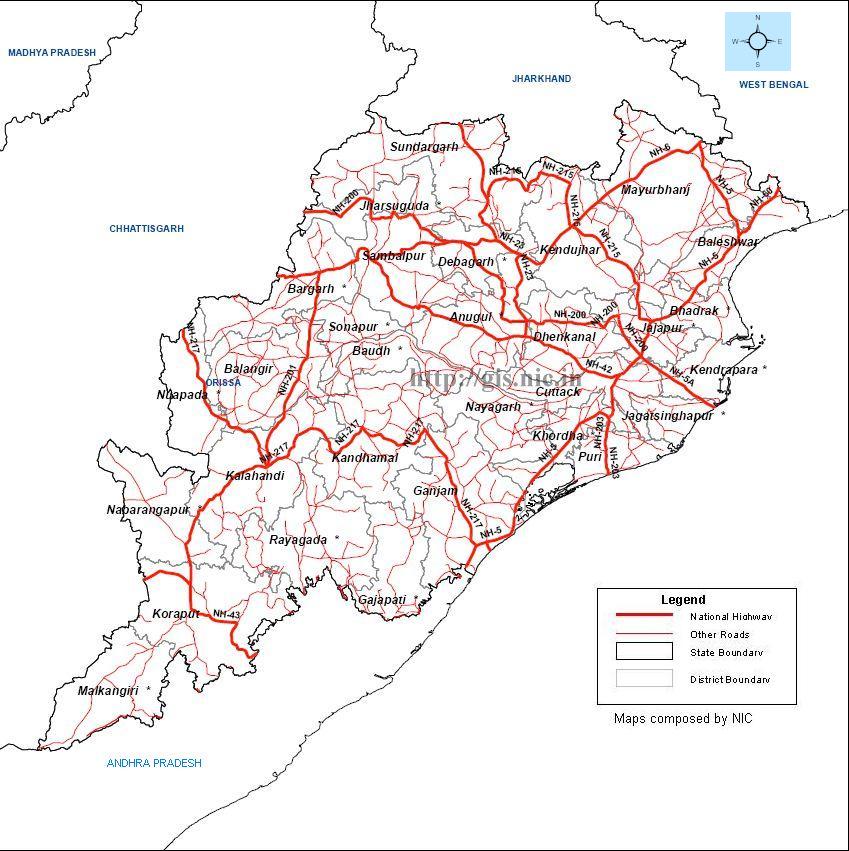 One Response to "558 Kms of single lane highways in Orissa to be two laned funded by a world bank loan"