Angul, Anugul- Talcher - Saranga- Nalconagar, Coal, Coal to diesel, Dhenkanal, Iron Ore, Jajpur, Jajpur Rd- Vyasanagar- Duburi- Kalinganagar, Jindal, Medical, nursing and pharmacy colleges, Steel, Steel ancilaries
May 26th. 2011, 1:25am
Following is from Sambada.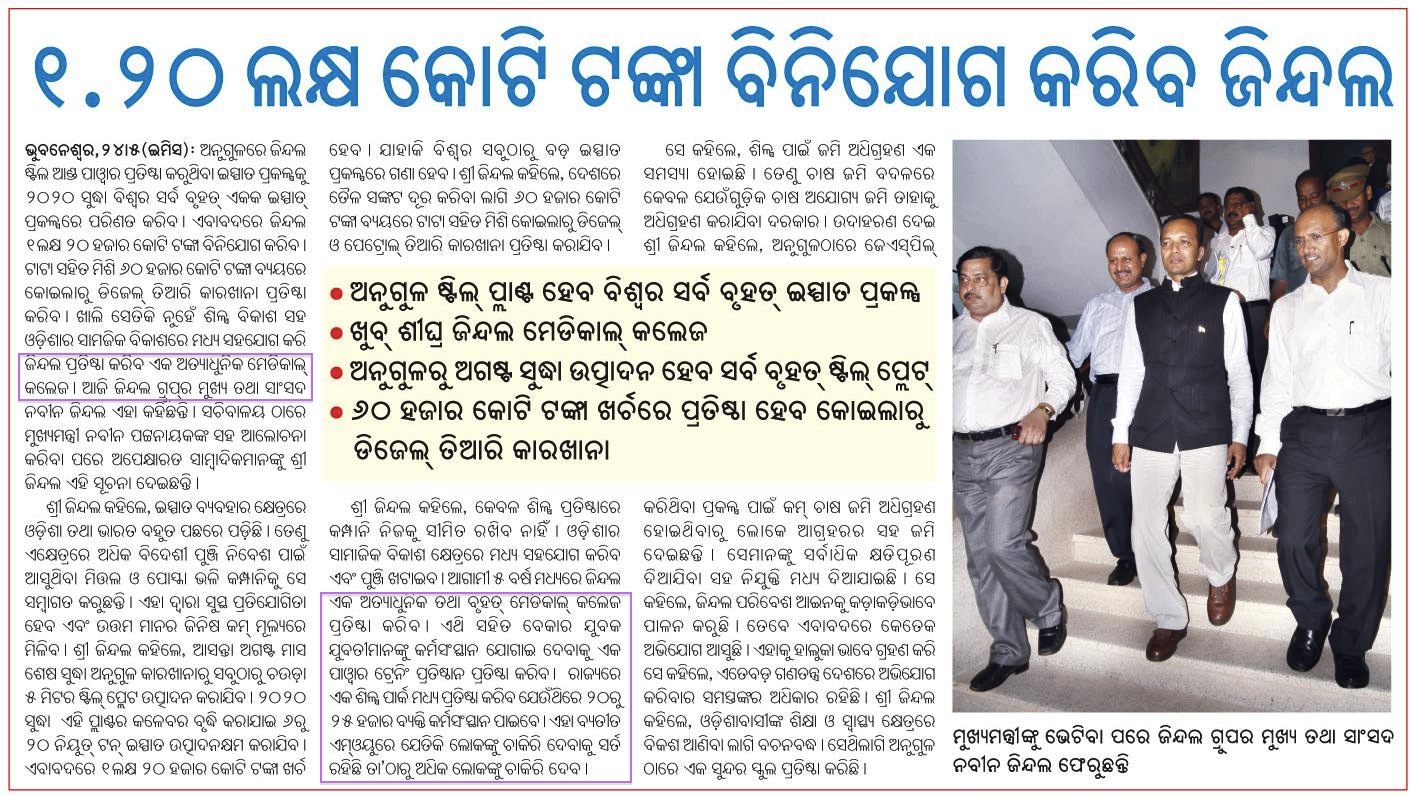 The various news reports that initially came after Mr. Jindal met the CM, such as the above, did not mention anything regarding Mr. Jindal wanting iron ore linkage for his steel plants. But reports on the next day mentioned that. Following is an excerpt from a report in Financial Express.
The Jindal Steel & Power Ltd (JSPL), which is all set to commission its 2 million tonne steel plant next month, is desperately looking for iron ore linkage.

JSPL vice-president and managing director Naveen Jindal urged Orissa chief minister Naveen Patnaik for allotment of a captive iron ore mine for the plant.

Jindal met the Orissa CM on Tuesday and discussed the steel project and the captive power plant.

Sources in the government told FE that the JSPL managing director has requested the chief minister Naveen Patnaik to ensure raw material security for the plant through suitable iron ore concession.